Revision A
Cripps? his dead dog? RMIT alumni?
composed from October - November 2013. Published 30/11/2013

Cripps' current venture is named "Ruby's Music Room", a continuation of "Ruby's Room" which was a space run within the exhibition spaces of the Guildford Lane Gallery building in which performances were held.

Cripps is promoting either himself, his new venture, or his dead dog as "an RMIT alumni" and, bizarrely, as "social media gal" on Facebook. Cripps is not an RMIT alumni. To make such a representation is to make a misrepresentation, a deception.

SUING FOR THE HONOUR OF A DEAD DOG

Cripp's dog, now dead, was named "Ruby Redleg" (fig. 2, fig.3 & fig.4).

1) "Redleg" ("Redleg Museum Services") is the name of Cripps' company;

2) "Redleg" ran Guildford Lane Gallery;

3) "Redleg" registered the website domain name of Guildofrd Lane Gallery;

4) "Redleg" now runs Ruby's Music Room;

5) "Redleg" applied to the City of Melbourne to build "Ruby's Music Room";

6) "Redleg", as well as Cripps, "were both" respondents (as if "they" are separate unrelated entities) to planning objections made regarding his current "Ruby's Music Room".
7) "Redleg", as well as Cripps, are BOTH currently suing us regarding the failed Guildford Lane Gallery which was run by Redleg and whose domain was registered by Redleg, as if they are separate and unrelated;

Under Australian law Cripps is permitted to sue us as multiple entities. We are being sued, believe it or not, by two parties, by "Redleg" which ostensibly is Cripps' dog (? Ruby Redleg), and by "Robert Raymond Cripps". We are not being sued by "Guildford Lane Gallery" though. We do not understand why.

Australian law is evidently not averse to allowing one party to sue another on behalf of a dead dog to restore to that dog its honour which has been tarnished, or allow a party to sue another over the same matter a multiplicity of times as different entities.

Cripps named his current venture after his dog (fig. 1).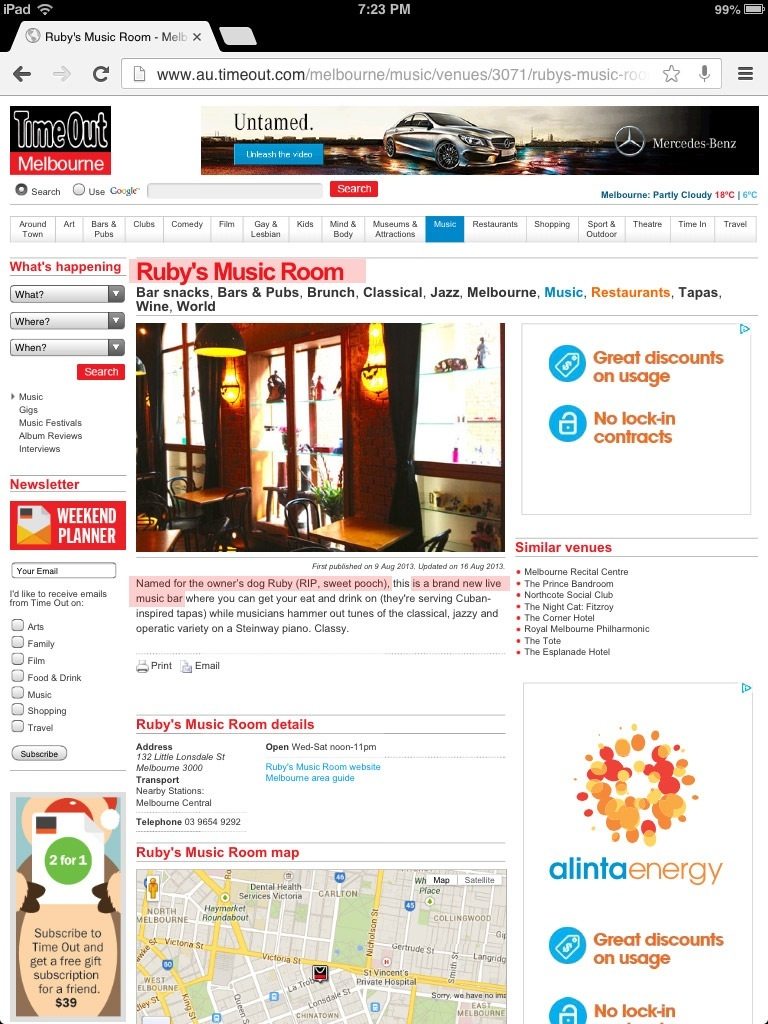 fig. 1: "named for the owner's dog Ruby (RIP, sweet pooch)".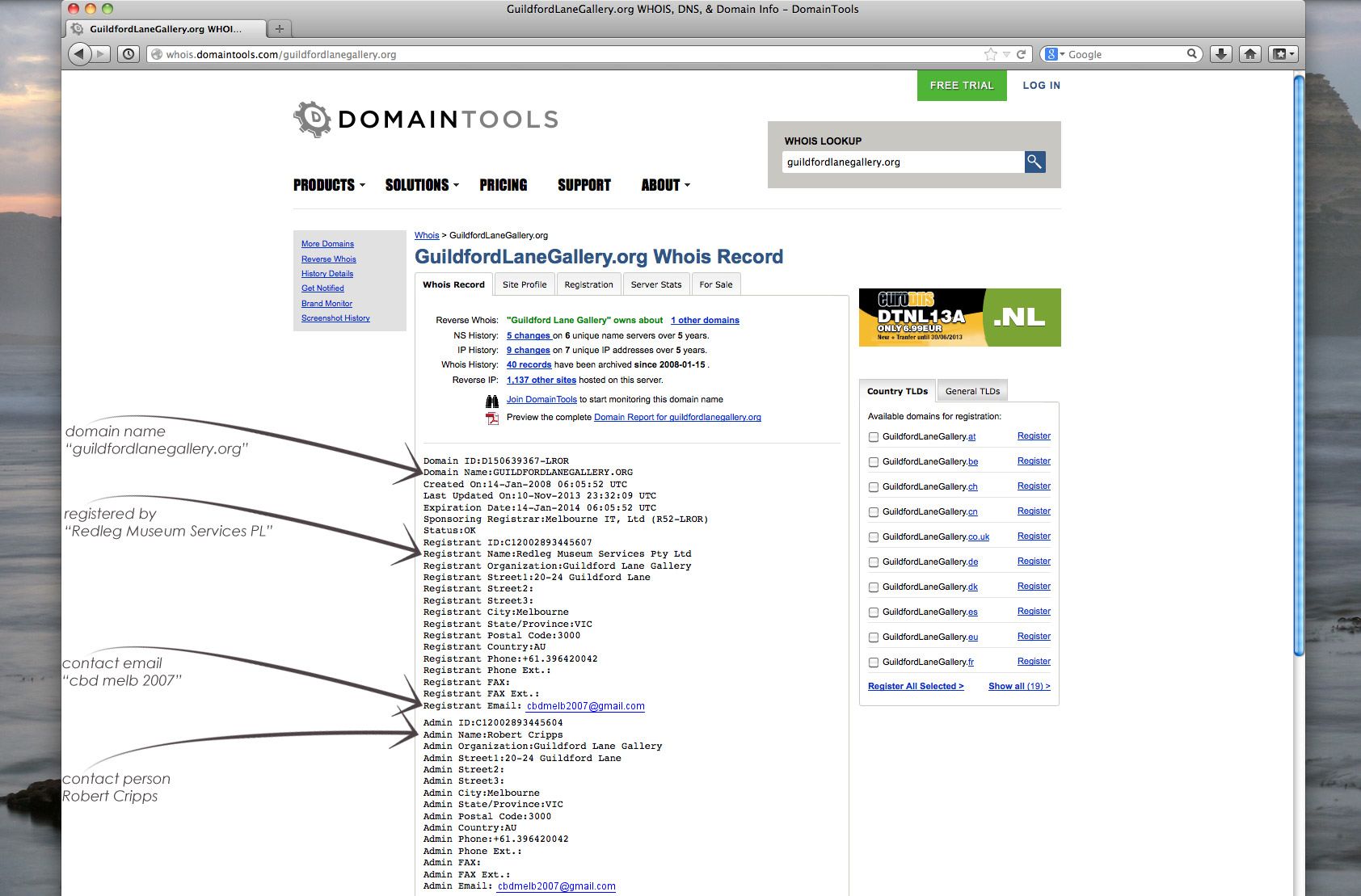 fig. 1A: the domain name of "guildfordlanegallery.org" was registered by "Redleg Museum Services", with the contact listed as "Robert Cripps". GLG was a service run by Redleg. However, we are being sued as if they are unrelated entities, with each suffering separate damages. Fig. 1A is the information provided to ICANN and available on WHOIS as it appeared after Cripps had this GLG site pulled from the www. For an earlier WHOIS result, go to http://www.redlegvartists.com/fraud.html. The contact email previously provided was "info@redleg", which showed that "Redleg" was responsible for GLG, not "cbd melb 2007".

Cripps proclaimed that his dog was gifted, or rather, the dog proclaimed such things for itself. Referring to past postings (on Facebook) made both for Guildford Lane Gallery, and later Ruby's (Music) Room, are entries that show Cripps' dog was involved in running the businesses along with Cripps.

According to Cripps, his dog was a lover of music, art and theatre (fig. 2)


fig. 2 Cripps' dog was a lover of theatre. It must have acquired its tastes from the many theatres it visited.
Cripps' dog was, according to his website, his canine soul-doppelganger. Their shared tastes are referred to in a nearly identical manner. From his website (which was pulled on or after 8-9 September 2013, but which was re-activated on 13 November 2013, fig. 2-A):
"SO WHERE DOES RUBY'S MUSIC ROOM GET HER NAME?
At the ripe old age of 22 (over 150 doggie years), Ruby was Une Grand Dame. She travelled
across the continent with her best friend Robert; (the brains behind Ruby's Music Room) and
acquired an eclectic taste for the finer things in life; with a particular penchant for music and
food. There was nothing canned for this lady! Ruby was a magnificent dog and friend.
Ruby was also a lover of Jazz, Classical, Opera & World Music and aimed to share this love
with the fine people of Melbourne in the eclectic Jazz quartier of Little Lonsdale and Bennetts
Lane.
Unfortunately, in the final stages of construction, Ruby passed away. 22 is a fine effort for
such a beautiful Charge."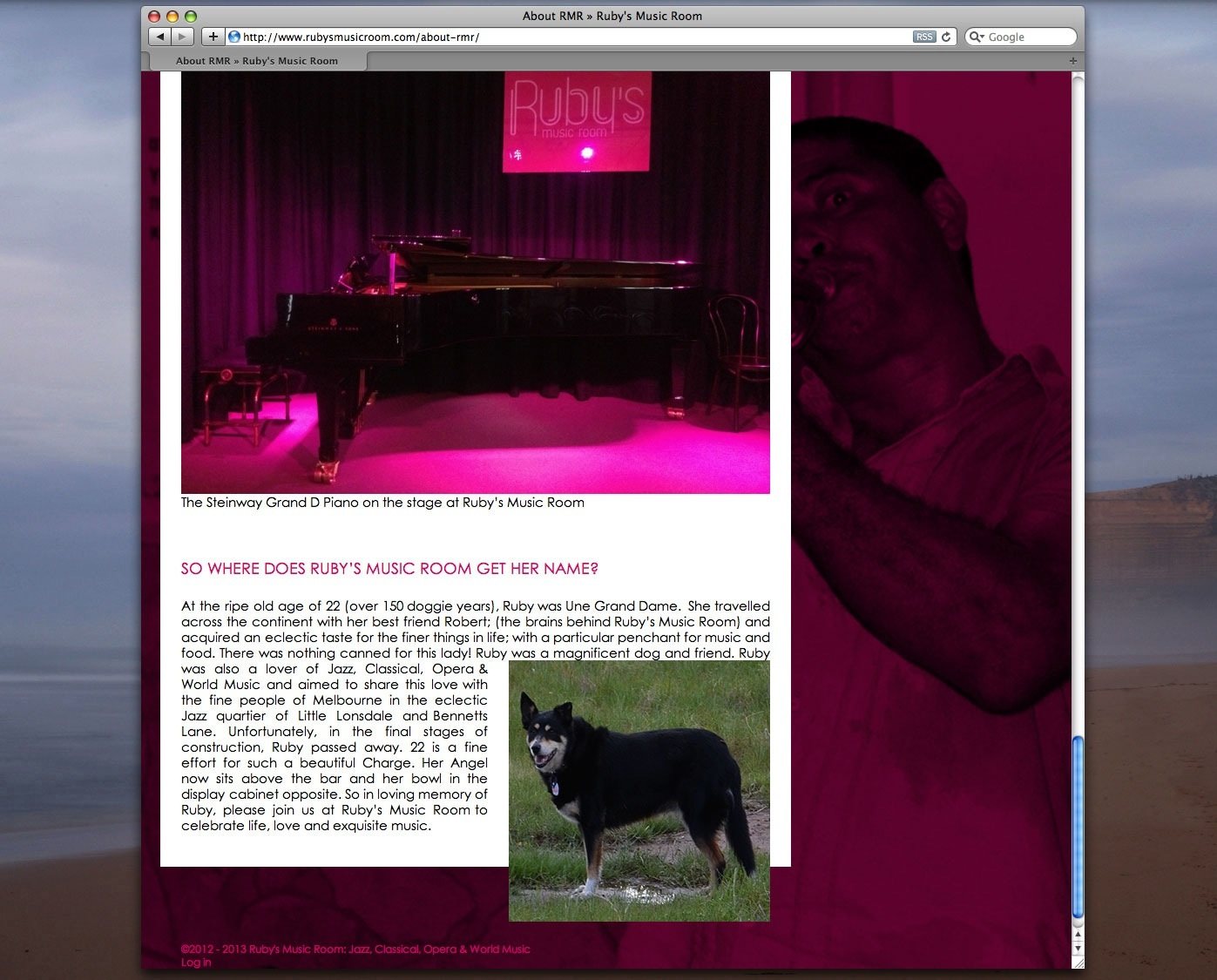 fig. 2-A Cripps claims to be the brains behind Ruby's, and references to Ruby are about the dog.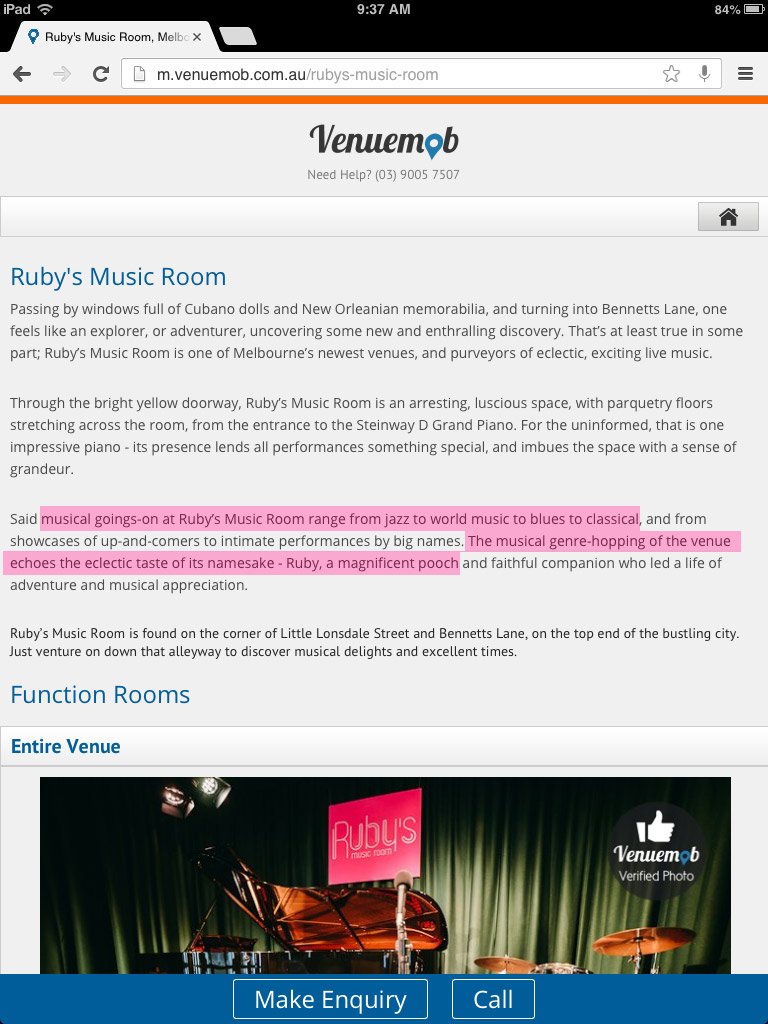 fig. 2-B Cripps claims that the musical selections at Ruby's are the selection of the namesake of Ruby's, the dog.
Cripps, by necessity, needed someone or something to compensate for his own limitations, limitations so severe that they meant that Cripps found the content of our exhibition "too complex" for him to understand. As Cripps is a simple man hobbled by intellectual limitations he put up disclaimers throughout our exhibition space on account of the claimed "complexity". Apparently, he feared he might be sued over that which he could not understand. (At least this is the excuse Cripps is now using to cover up the claim he made to us at the time which was that he was protecting himself from being sued on account of our "racist content" because of criticism we made of religions http://www.redlegvartists.com/cripps-lies.html). Under such circumstances, Cripps needed a dog with abilities greater than his own.
---
Cripps' dog, his business-partner, made postings on Facebook. The dog promoted exhibitions that were held at Cripps' failed Guildford Lane Gallery (fig. 3)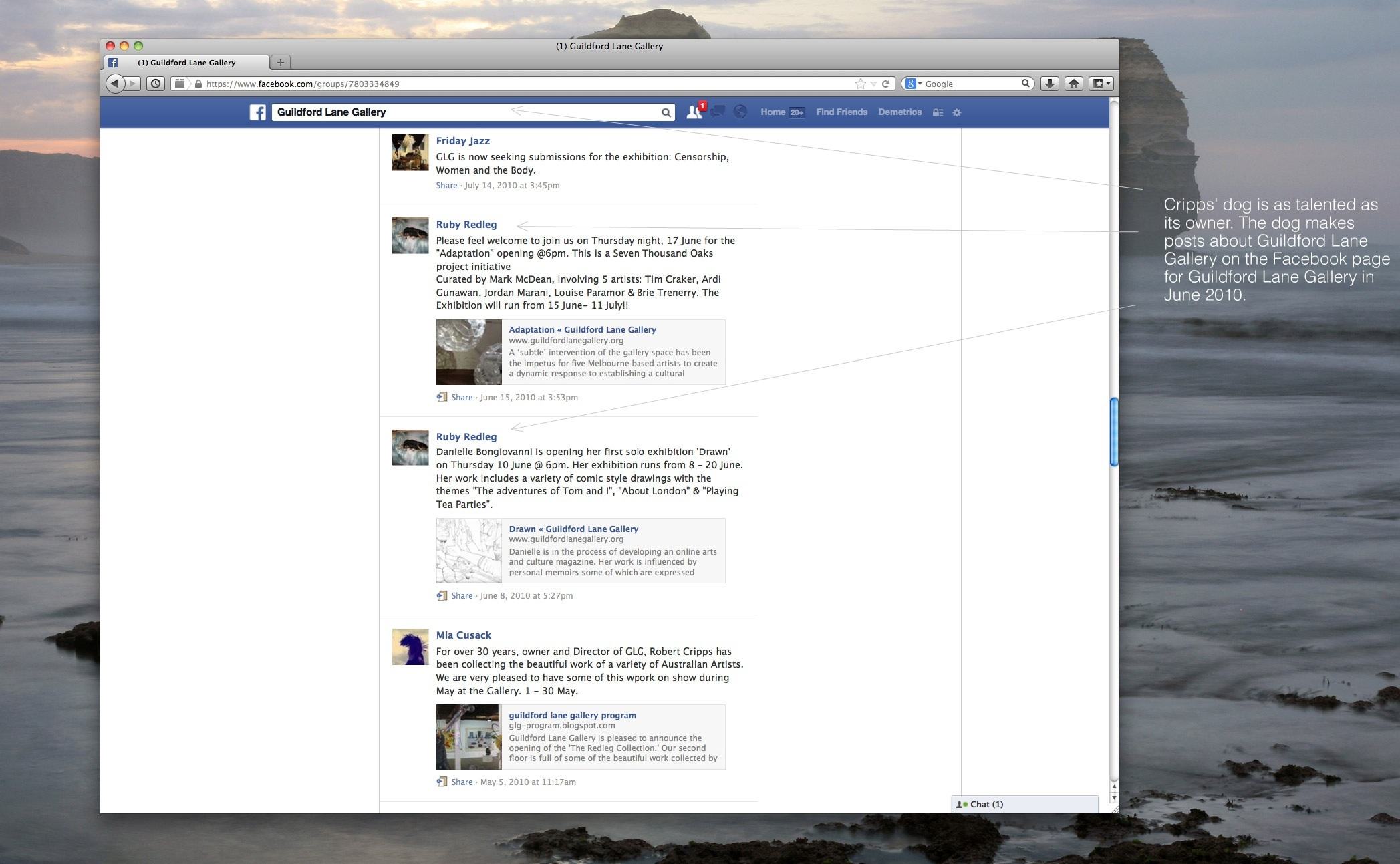 fig. 3 Cripps' dog makes entries for Guildford Lane Gallery exhibitions on Facebook.
Cripps' dog even set up its own Facebook profile page (fig. 4) so that it could promote art.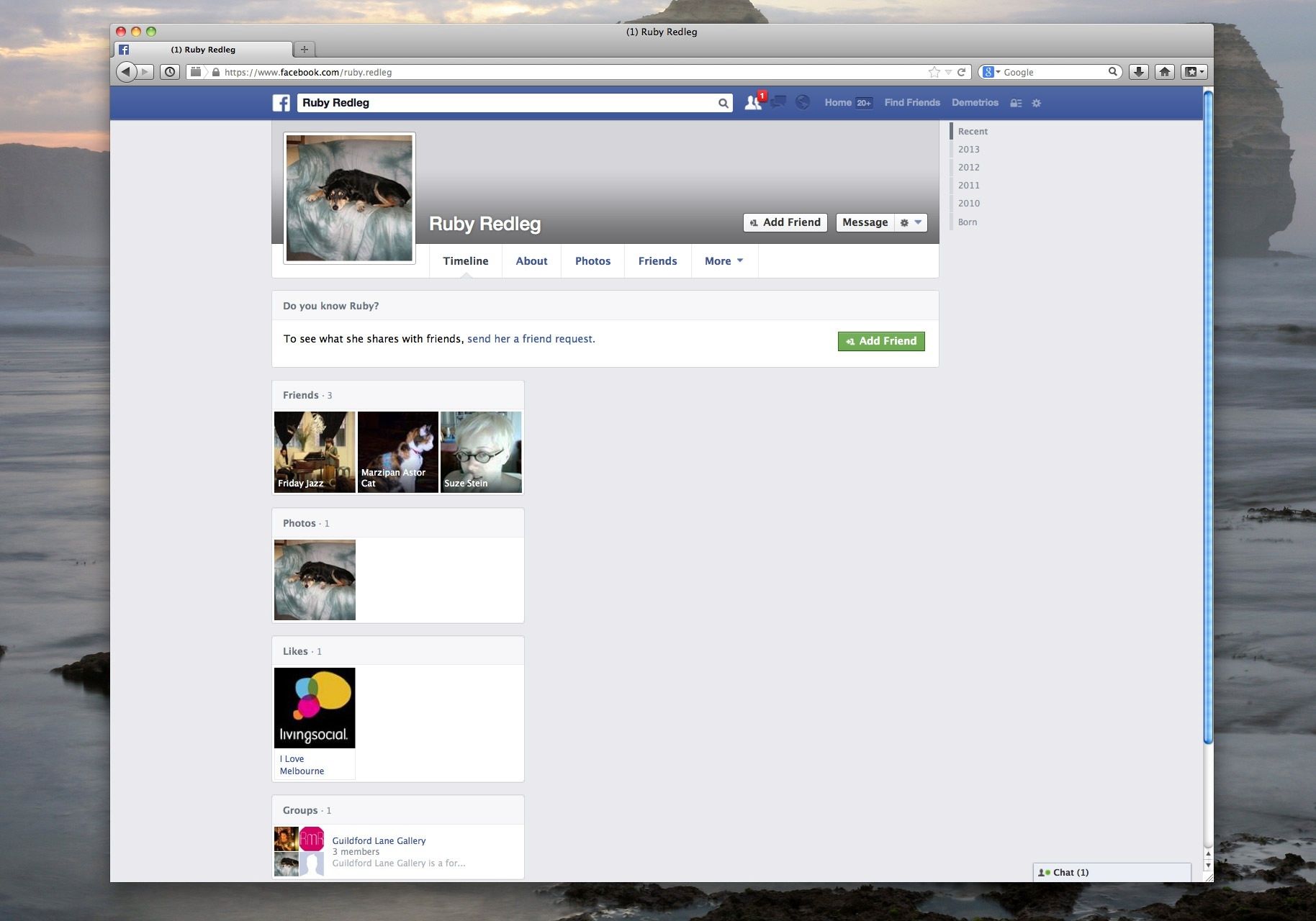 fig. 4 Cripps' dog set up its own Facebook page.
Cripps' claims take the appearance of the innocuous, or that which to some might appear "cute".

However, Cripps is claiming that either he or his dog studied at RMIT, and that he or his dog is an RMIT graduate, an alumni of RMIT (fig. 5). He either claims for himself, or has someone claim on his behalf, that he or his dog is Ruby the "social media gal". It could be that Cripps has directed his staff to make such postings. It might be that one of his staff is the alumni? but who? Cripps' website - as it now stands at the time of writing this - proclaims that RMR is owned and operated by Cripps (fig.6), therefore whatever postings are made on Facebook, Tumblr, or on his own site have, if they have not been made by him, been made by others on his direction. Cripps has made these claims and is responsible for making them. These claims are deceptive.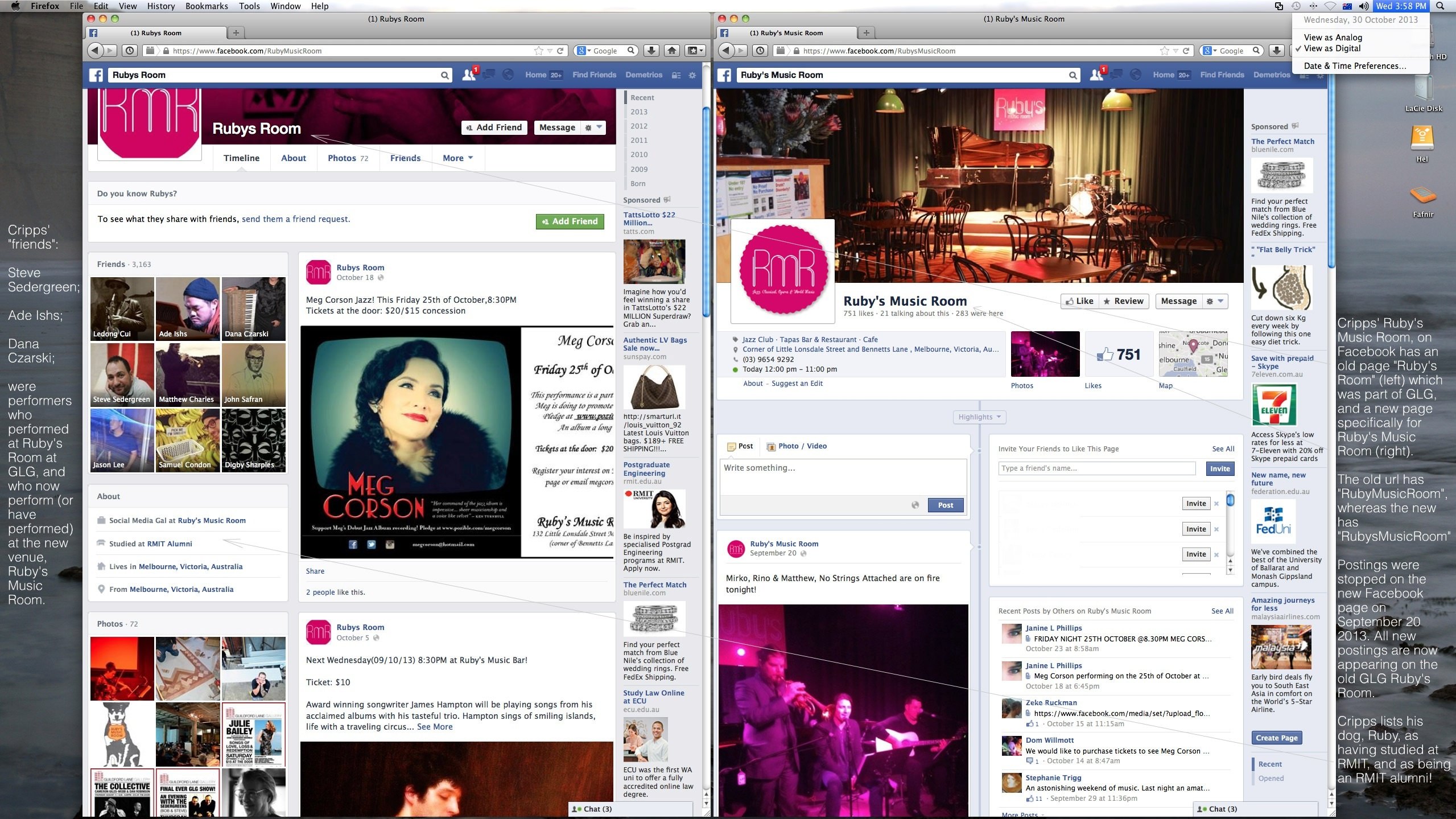 fig. 5, Cripps' promotes his dog? as the "social media gal"? and either his dog or himself as an alumni of RMIT. RMIT is the institution in which Robert Cripps' brother, Peter Cripps works as an arts educator.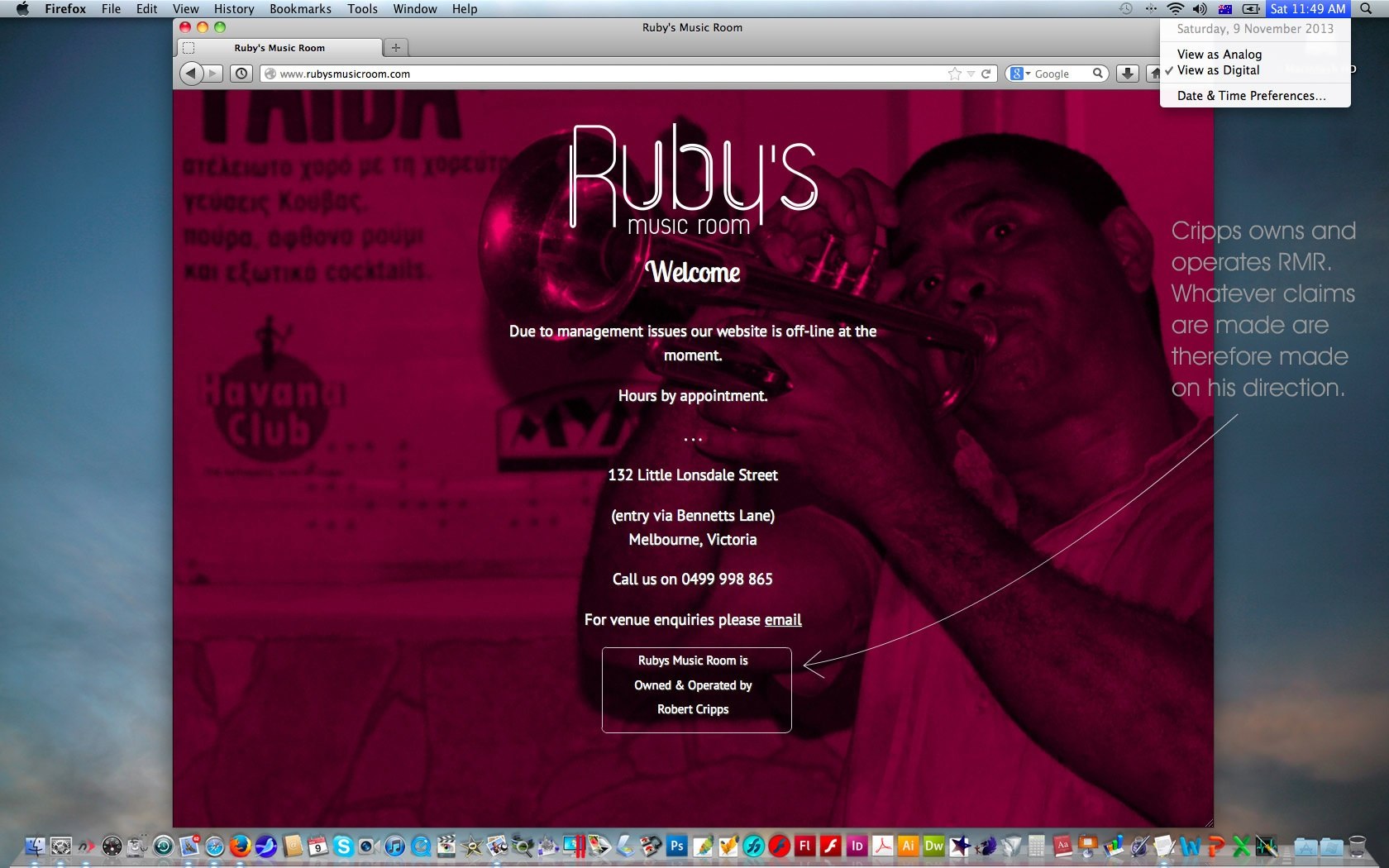 fig. 6, Cripps runs the show. Nobody else! Don't let anyone else take credit for his achievement!

Cripps' current "Ruby's Music Room" page/profile on Facebook evolved from an older page/profile "Ruby's Room" (fig. 5, left) which had been part of his failed GLG. Cripps created a new page/profile specifically for Ruby's Music Room (fig. 5, right).

(The old url has "RubyMusicRoom", whereas the new has "RubysMusicRoom". Postings for his new venture were made on his new RMR page/profile. However, these appear to have stopped on/around 20 September 2013. All postings after that date are now appearing on the old GLG "Ruby's Room", though this may change.)
~Cripps makes statements that foster an impression that his bona fides are legitimately tied to educational institutions~

Okay, so neither I or the reader would buy the idea that the dog is or could be the RMIT alumni. But who is? Is it Cripps? "the brains behind Ruby's" as he claims? It certainly isn't the building that is an alumni. Why does Cripps make statements that foster an impression that he has bona fides that are legitimately tied to educational institutions? some official intellectual qualification? or official connection to an educational institution so that he can claim himself to be a cultured man? unless he intends by such means to mislead? And, remember, according to the Consumer and Competition Act 2010, whether or not a trader intends to to mislead is of no relevance; what is of relevance is if the trader can mislead by making false claims ( http://www.redlegvartists.com/fraud.html ). Cripps is disguising his claim, disingenuously, by making it appear to be humorous or mirthful, because no-one could believe that his dog is the RMIT alumni.

Cripps calls for volunteers "interns"
In the context of Cripps calling for volunteers and interns at his new RMR, (fig. 10, this document, as well as http://www.redlegvartists.com/fraud-addendum.html) such a claim would induce a prospective volunteer to volunteer at RMR, because they would have a genuine reason to believe that Cripps has a legal right to call for volunteers because of whatever association he might have with RMIT, because under work-place law educational institutions can call for volunteers. However, Cripps' RMR is not an educational institution.

Cripps is seeking to to acquire employees without having to pay them wages. This what Cripps did while running GLG, and by using the dog to allow himself to make misleading proclamations, such as being an alumni, he might apparently be allowed to get away with it? When we exhibited at GLG it was the small, and seemingly innocuous misrepresentations that misled us.
---

THE DARKER SIDE OF CRIPPS

Regarding Cripps' RMR email address. As I write here ( http://www.redlegvartists.com/fraud-addendum.html) , Cripps' threatens us or some other party that the kelpie (his dog) is now off the leash and that "Ruby bites back". Obviously Cripps is now claiming that he is unencumbered by the dog which obviously had caused him to restrain his actions, so he can now strike without restraint.
The threats continue and MANIFEST themselves in increasingly bizarre ways. In its current* form (*from October until 13 November 2103) Cripps' email address for RMR was "melb cbd 2007". I did a Google search for those terms. The result brought up the killing of a solicitor in 2007 by a bikie in Melbourne's CBD (fig. 7).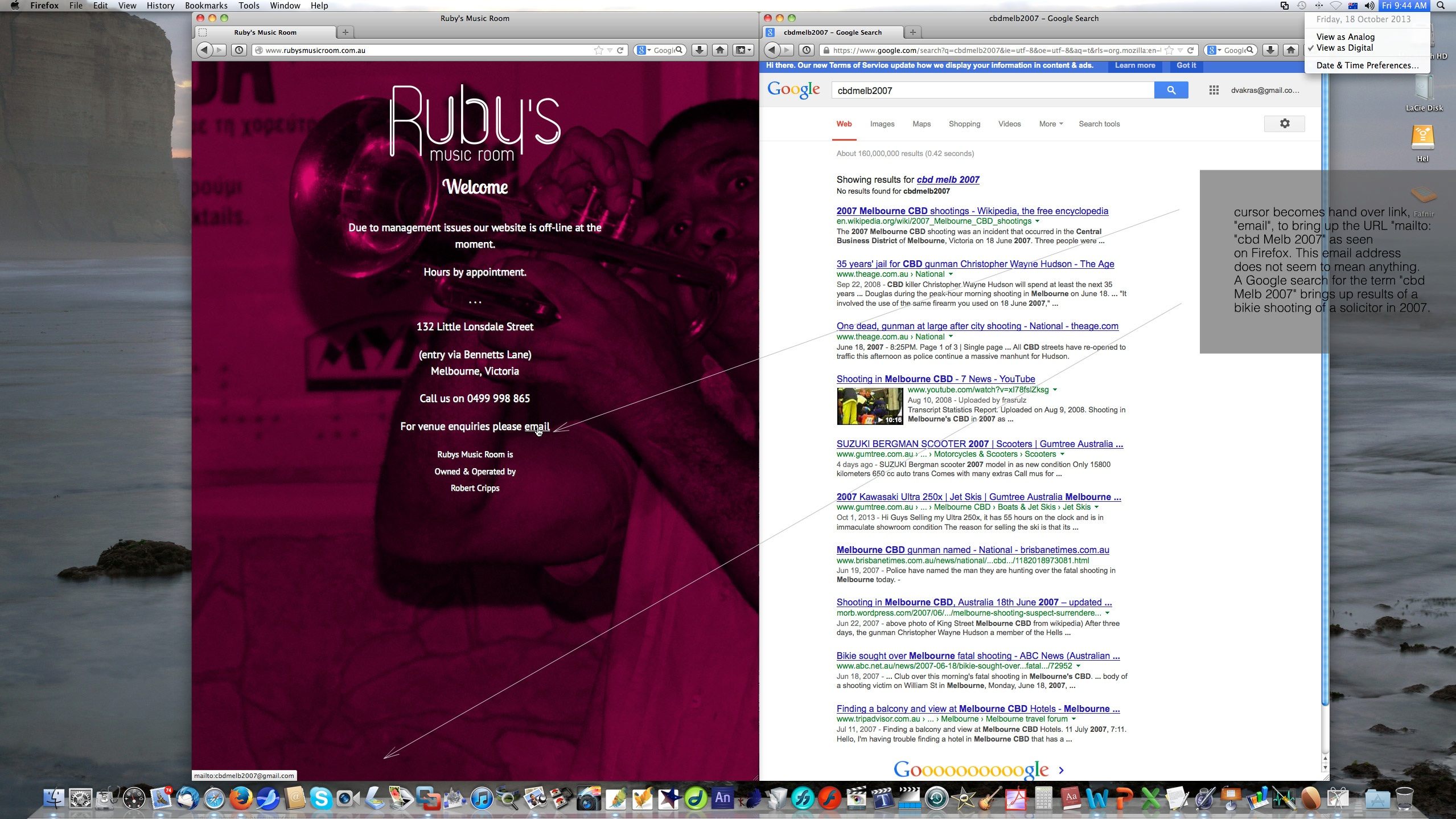 fig. 7, who is Cripps threatening? a Google search for melb cbd 2007 brings up results pertaining to a bikie shooting dead a solicitor in Melbourne's CBD in 2007.
Cripps, according to this page, asserts that he alone owns and runs RMR. He claims that the site is withdrawn due to "management issues". Was someone attempting to usurp his authority? Whatever the case may be, he is not blaming us (yet). As coincidence would have it, Cripps now has a new solicitor. TaoJiang has been replaced. Is the threat made against her?

And, along with a new solicitor, Cripps' RMR site suddenly reappeared on 13 November 2013 (fig. 8).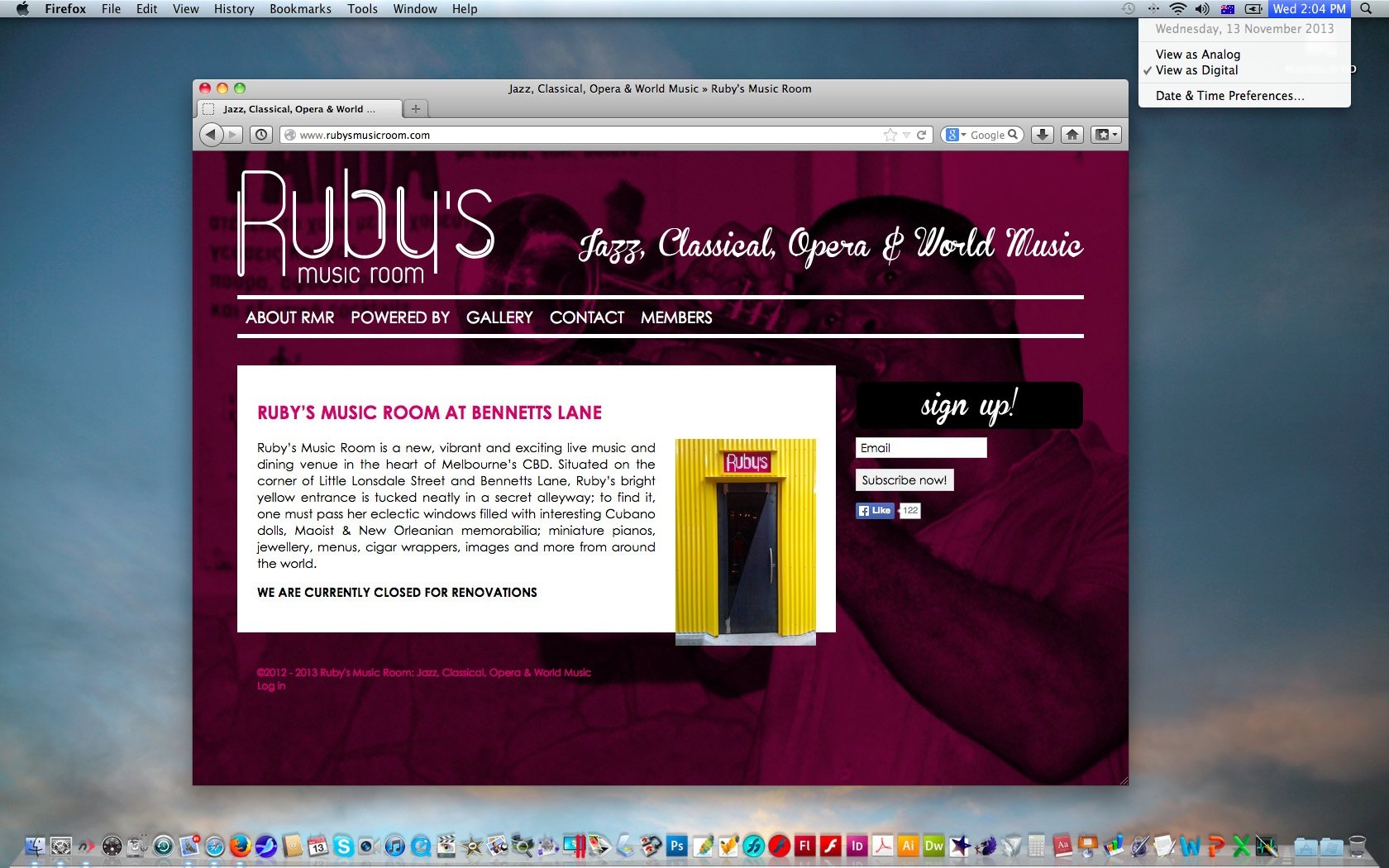 fig. 8, On 13 November (2013) RMR has overcome management issues and is now being renovated. Three days later, fig. 11, Cripps' renovations appear to be complete.

Apparently, Cripps' venture is now undergoing renovations. Again, he is not blaming us for its closure during this hiatus (yet), though this might change. And those renovations were finalised quickly (fig 11).
On restarting RMR Cripps made a further bizarre proclamation, one that appears simultaneously on Facebook (fig. 8A), Tumblr (fig. 8B) and Twitter (fig. 8C). Cripps proclaims that he is back in charge and that there will be "no more Chinese karaoke".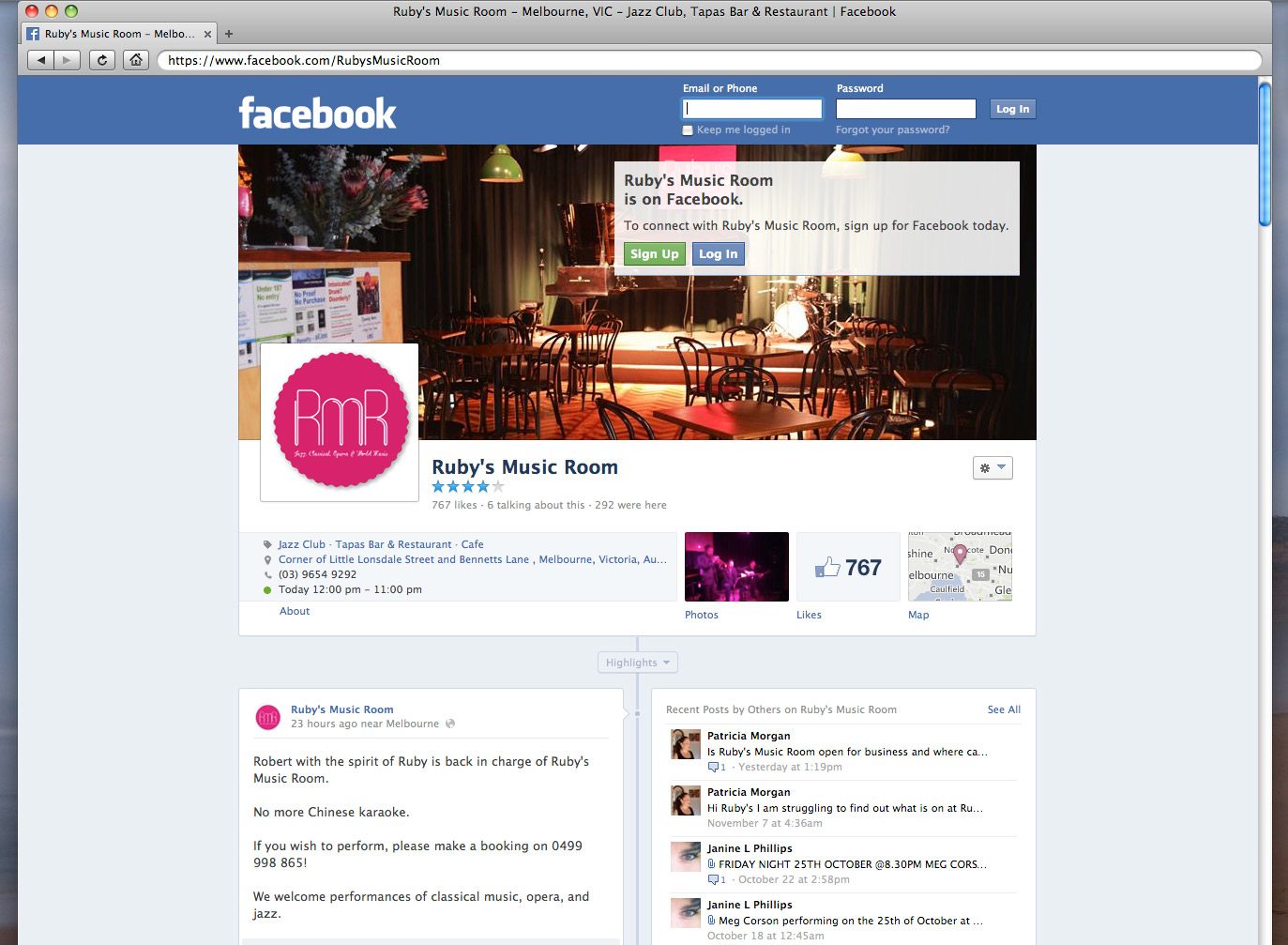 fig. 8A, RMR has overcome management issues. The screenshot, taken 22 November 2013 shows that the entry was made 23 hours earlier (21 November).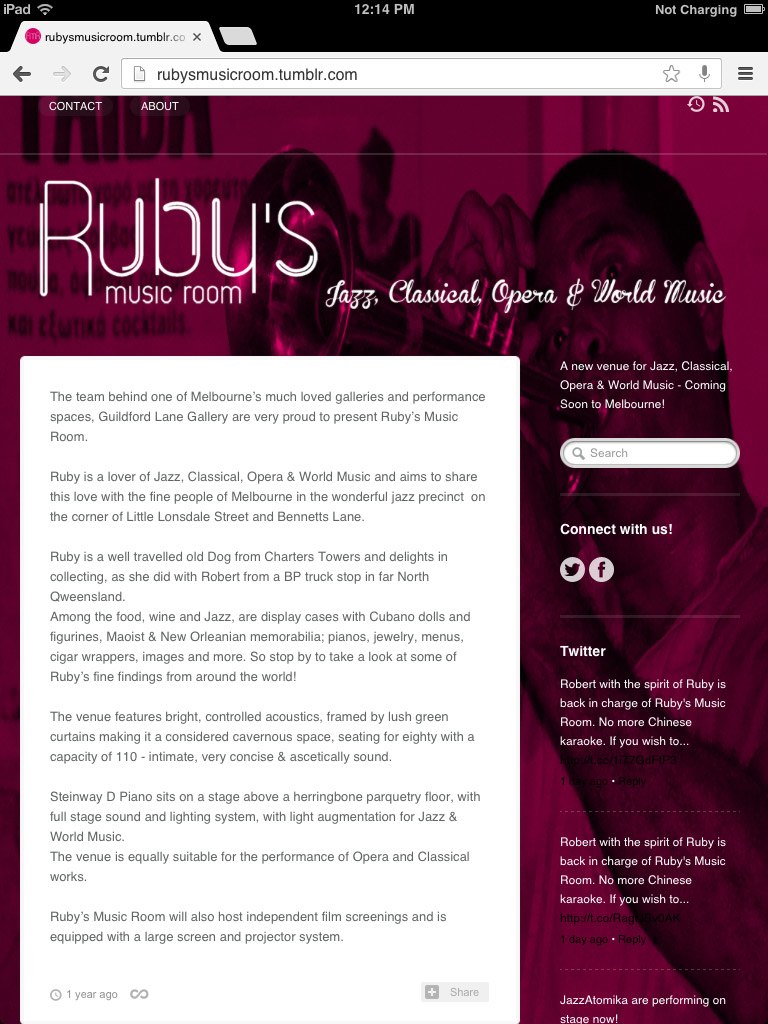 fig. 8B, RMR has overcome management issues, "no more Chinese karaoke".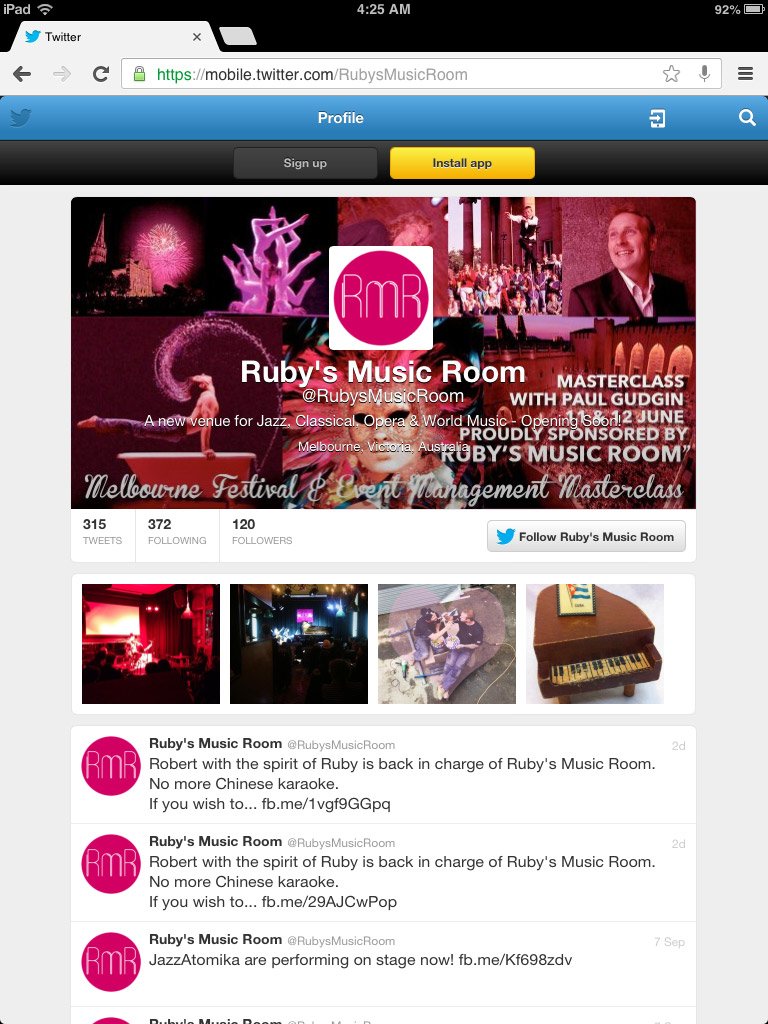 fig. 8C, RMR has overcome management issues, "no more Chinese karaoke".
The various Facebook (and other) searches I have undertaken fail to produce a single "Chinese karaoke" event held at RMR. Cripps' made his proclamation some few days after he had his entire Guildford Lane Gallery website pulled (fig. 8D) from the www.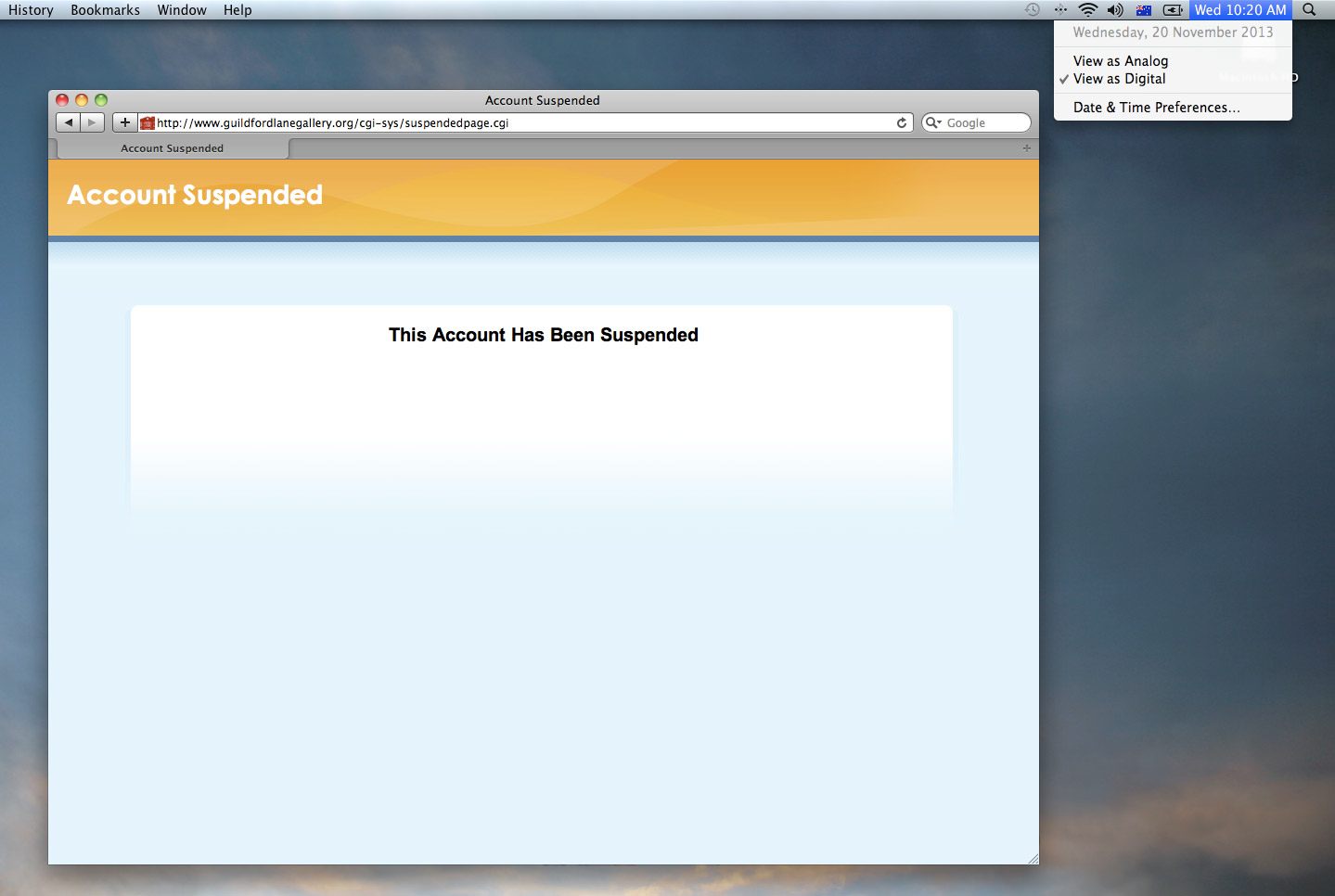 fig. 8D, on, or just before 20 November 2013, Cripps had his entire Guidlford Lane Gallery website removed. His webmaster is κιτκα.
---
RMR another Cripps Cultural hub

On his "re-opening" of RMR, Cripps is making the kind of grandiose proclamations that he made with Guildford Lane Gallery. He is claiming that RMR is a "cultural hub" (fig. 9). This is what he claimed with GLG ( http://www.redlegvartists.com/fraud.html ).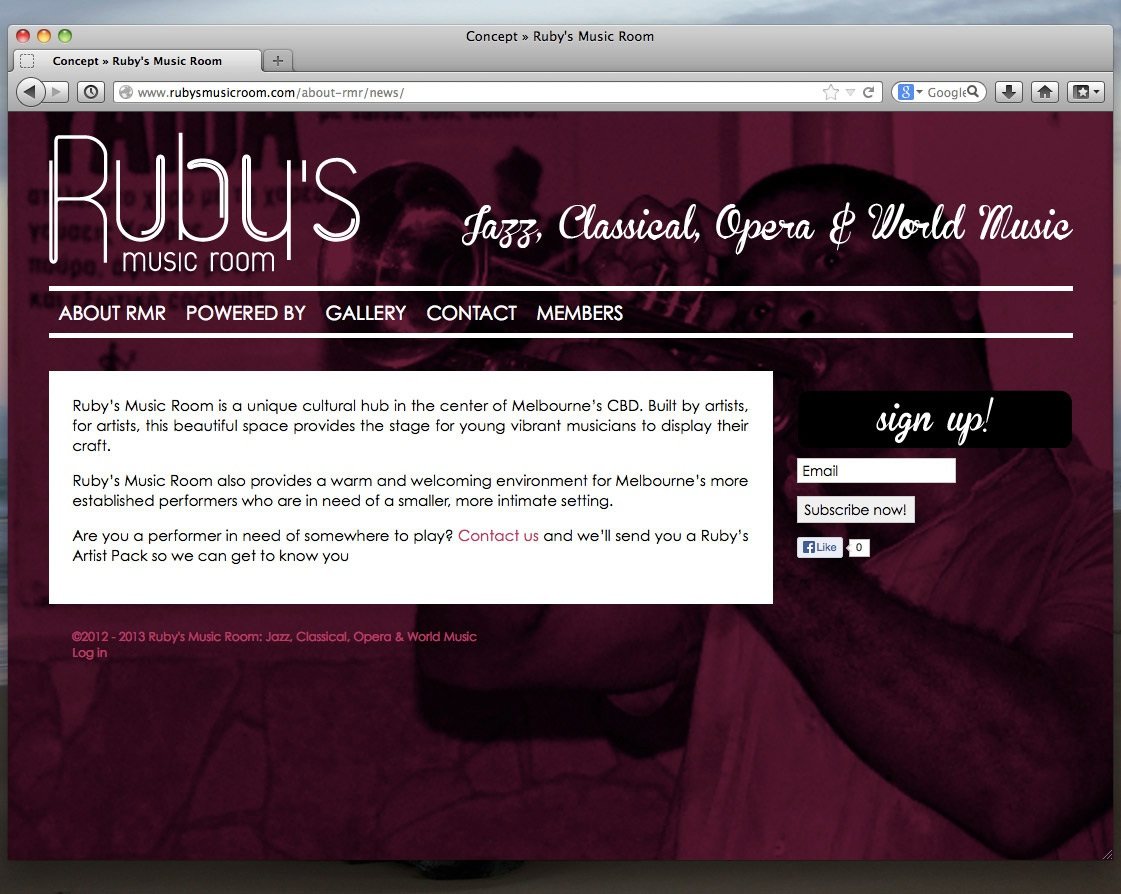 fig. 9, Cripps claims that RMR is a cultural hub built by artists for artists. This is not true, refer figs. 9A & 9B.
Cripps is also claiming that RMR was built by artists!

Who are the artists? Cripps is not an artist and his site had proclaimed unambiguously that he owns, runs and operates the business (fig.s 6 & 7). And, that it is built for artists? This is similar to the claims Cripps made for GLG, http://www.redlegvartists.com/fraud.html in which Cripps misrepresented the gallery as an arts-community venture and registered his domain as a DOT ORG.

The venue, RMR, was built by Cripps/"Redleg Museum Services" (figs. 9A & 9B).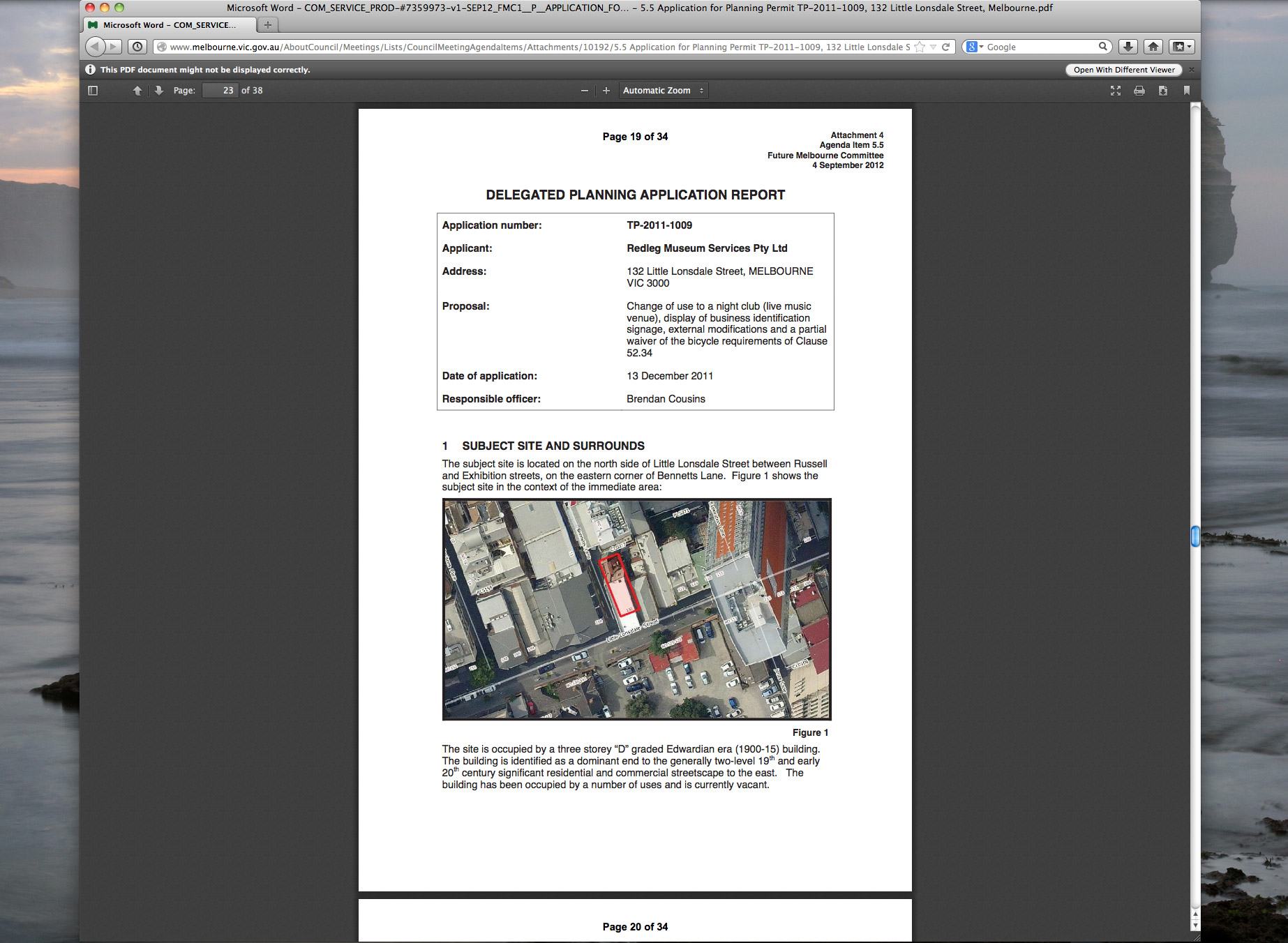 fig. 9A, Cripps' planning application made to the City of Melbourne lists "Redleg Museum Services" as the "applicant", not "artists", RMIT alumni, Robert Cripps, or his dog.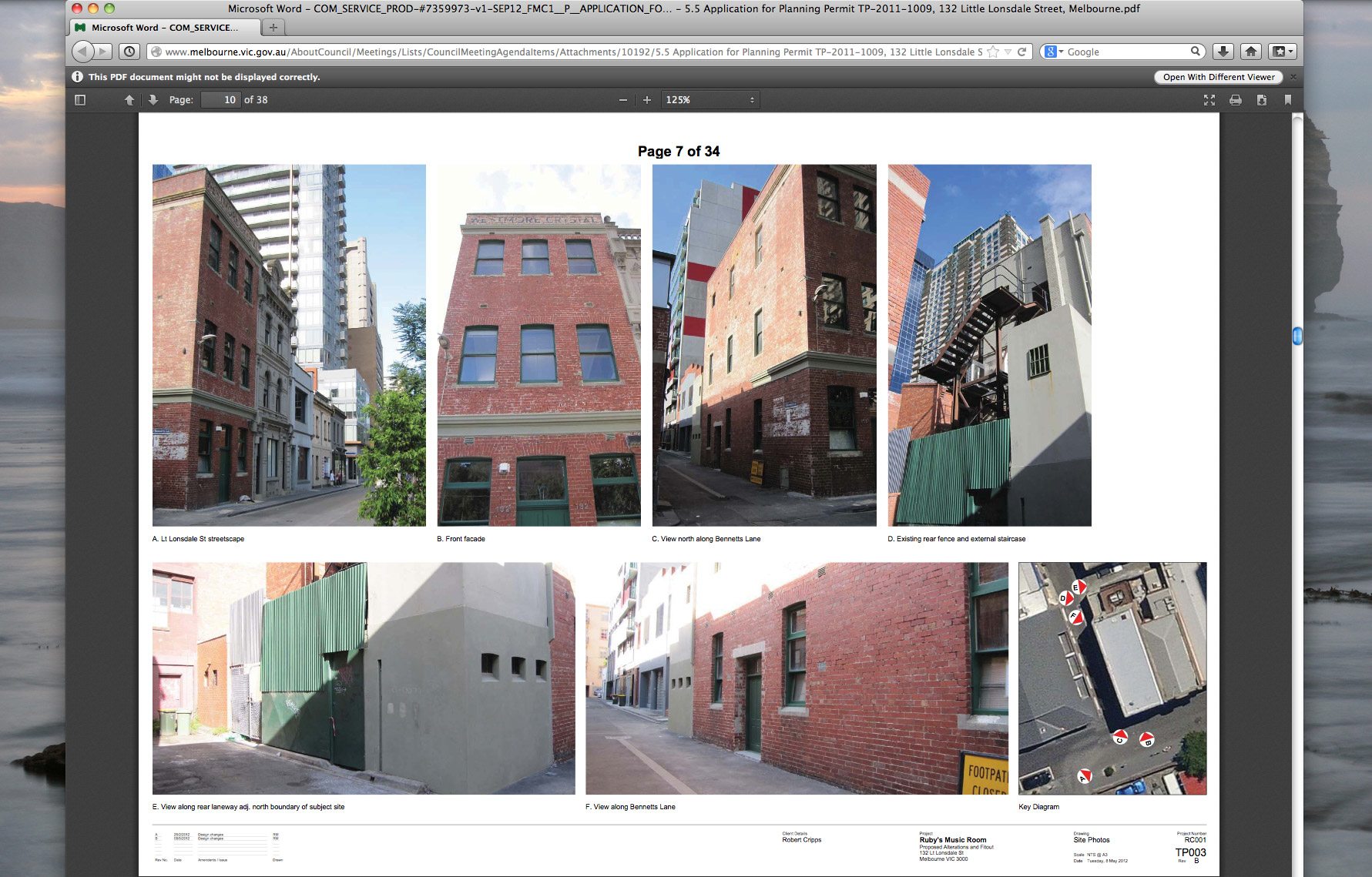 fig. 9B, Cripps' planning application made to the City of Melbourne, the architectural plans list "Rboert Cripps" as the client, not "artists", RMIT alumni, or his dog.
And, on the pretext that RMR serves the community, or public, or is run "for artists", Cripps is, as he did at GLG, calling for unpaid staff (fig. 10):
1. entertainers to entertain paying patrons to work for no wages ;
2. staff to promote his venture to work for no wages;
3. staff to serve at the bar (hospitality) to work for no wages;
in which Cripps will make money off paying customers who are served by staff who will receive no wages working for him to make his money fig. 10. This is unlawful and is no more than a scam.
* though a few days prior to posting this page Cripps pulled his RMR interns invitations.

scam |skam|
noun informal
a dishonest scheme; a fraud
Unless his RMR is not-for-profit, or he is an educational institution (etc), he can not call for unpaid labour.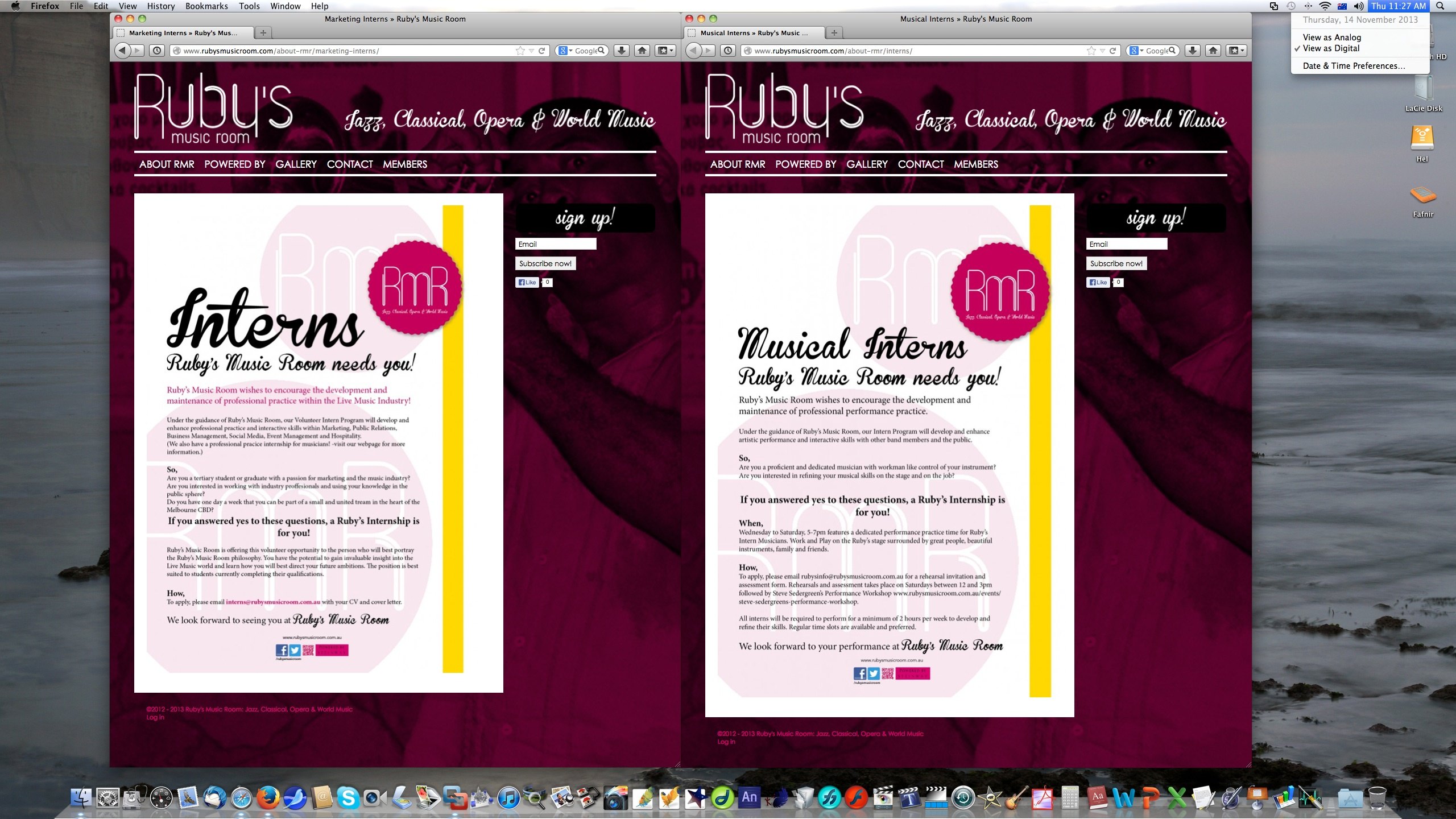 fig. 10, Cripps calls for unpaid labour. This is unlawful. He is attempting to foster the impression that his for-Cripps'-own-profit RMR, which he alone operates is built by artists for artists. Cripps is not an artist.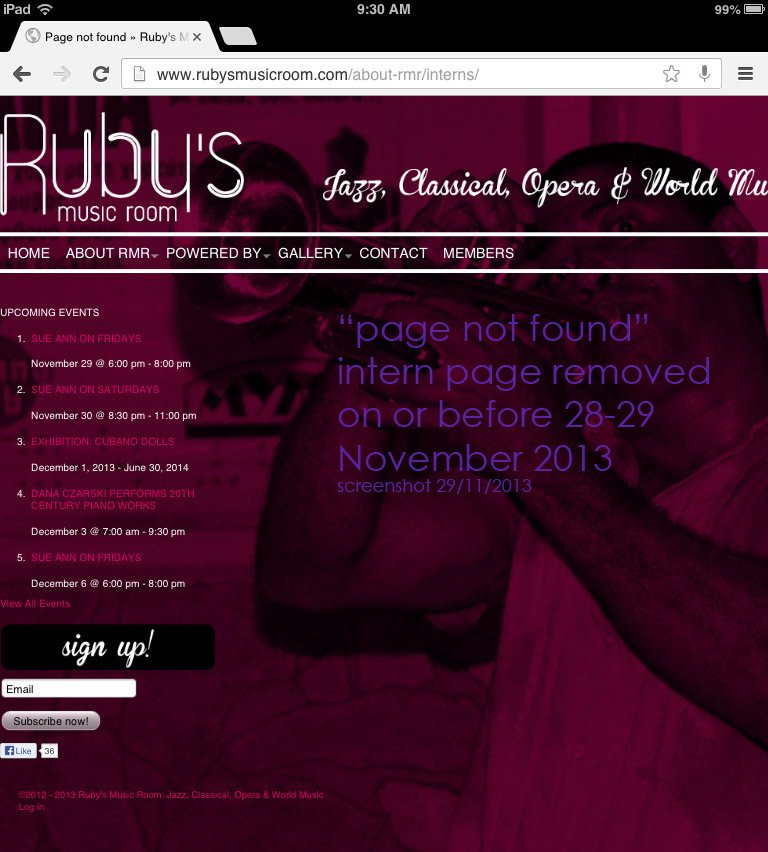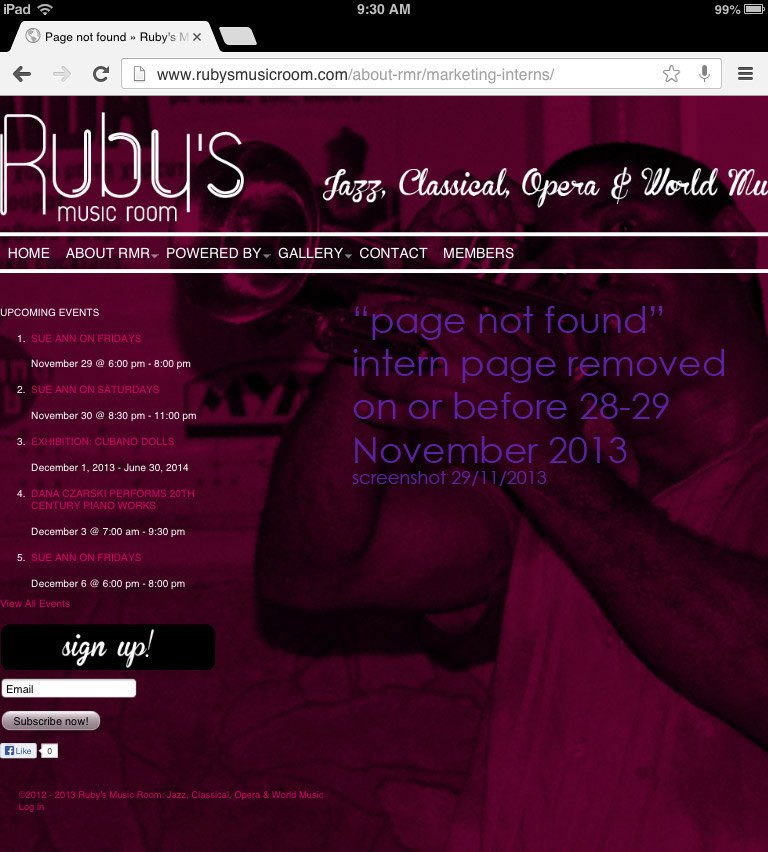 figs. 10A & 10B, Cripps has had the title of his interns pages altered to now read ""Page not found" on or before 28-29/11/2013. It is obvious that he has been given legal advice on this.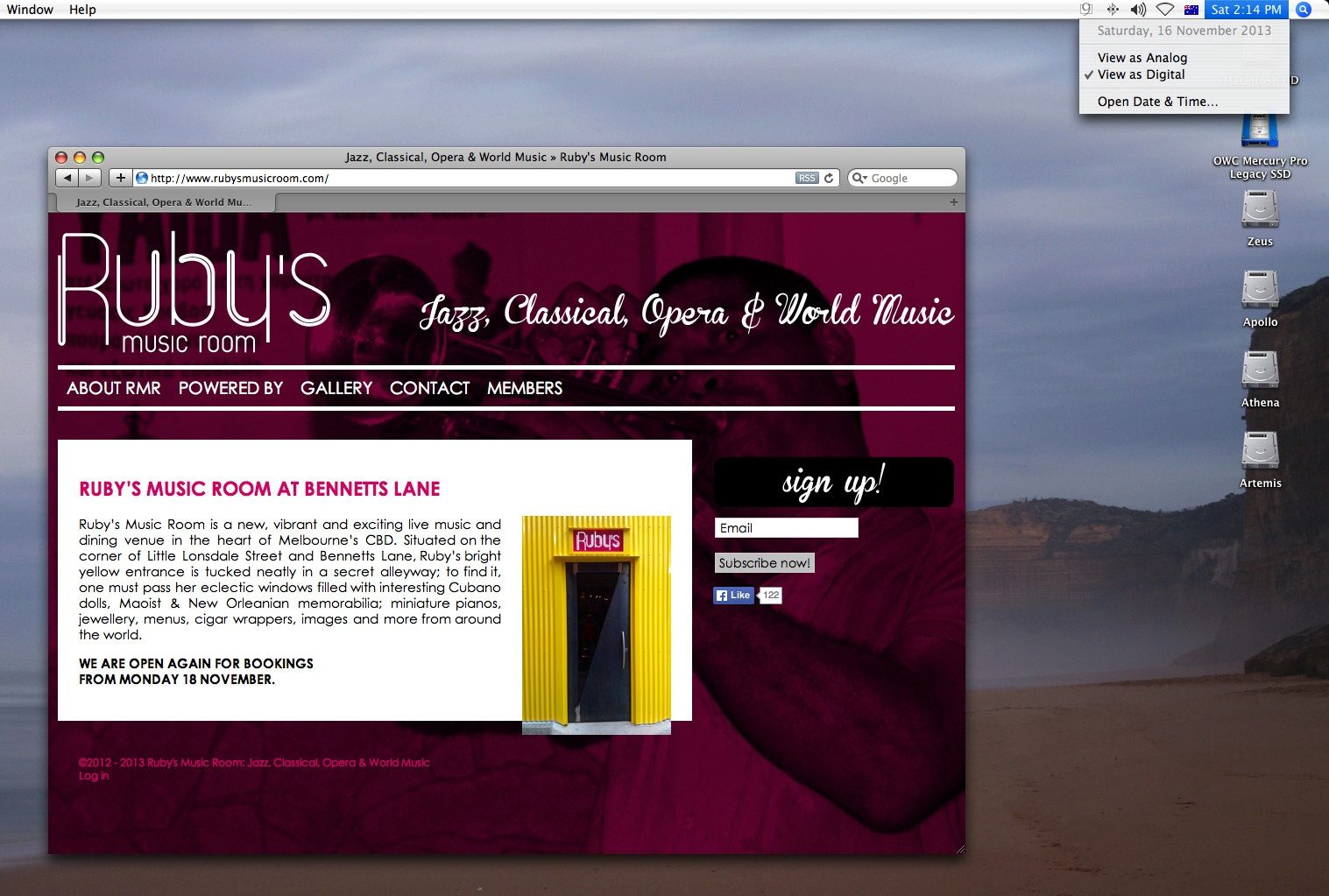 fig. 11, Cripps' RMR on 16/11/2013, only 3 days after announcing that RMR was closed for renovations (fig. 8), announces that it is open for bookings starting from 18 November.
---
NOTE: CRIPPS' VENUE IS IN A STATE OF FLUX. THE MANAGEMENT OF HIS VENUE, WHETHER OR NOT THE VENUE IS OPEN OR CLOSED, WHETHER IT IS UNDERGOING RENOVATIONS, OR CALLING FOR "INTERNS", HAVE ALL BEEN ALTERED AS I WAS WRITING THIS. HE ALSO PULLED HIS GUILDFORD LANE GALLERY SITE OFF THE INTERNET, a bit too late I would say. AT THE TIME OF WRITING HE STILL REFERS TO HIMSELF OR HIS DOG AS AN RMIT ALUMNI ... I expect, after I post this page, that the alumni reference will vanish too, as will a great deal more.

---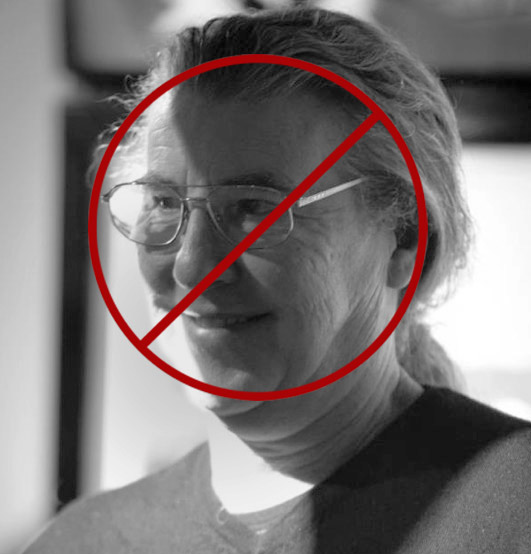 Robert Cripps, above, ran a failed-gallery
Author: Demetrios Vakras 30 November 2013
We are petitioning the Australian government to amend the Defamation Act of 2005 to make Australian law consistent with its international obligations.

Support our petition here:http://www.change.org/en-AU/petitions/the-hon-mark-dreyfus-qc-mp-amend-the-australian-defamation-act-2005