Misleading and Deceptive conduct
Addendum 28/9/2013

CRIPPS IS USING DEFAMATION LAW TO RENDER HIS UNLAWFUL ACTION LAWFUL

Cripps makes our point for us
As a means by which Cripps can conceal his misleading and deceptive trading, and abrogate any liability of his so doing, he is suing us for defamation to keep this information from becoming available.

I am being sued over what I write on the page "guildford_lane_gallery.html" in which I urge that others not allow themselves to also be misled as we were, below. This page is referred to as "second Vakras article":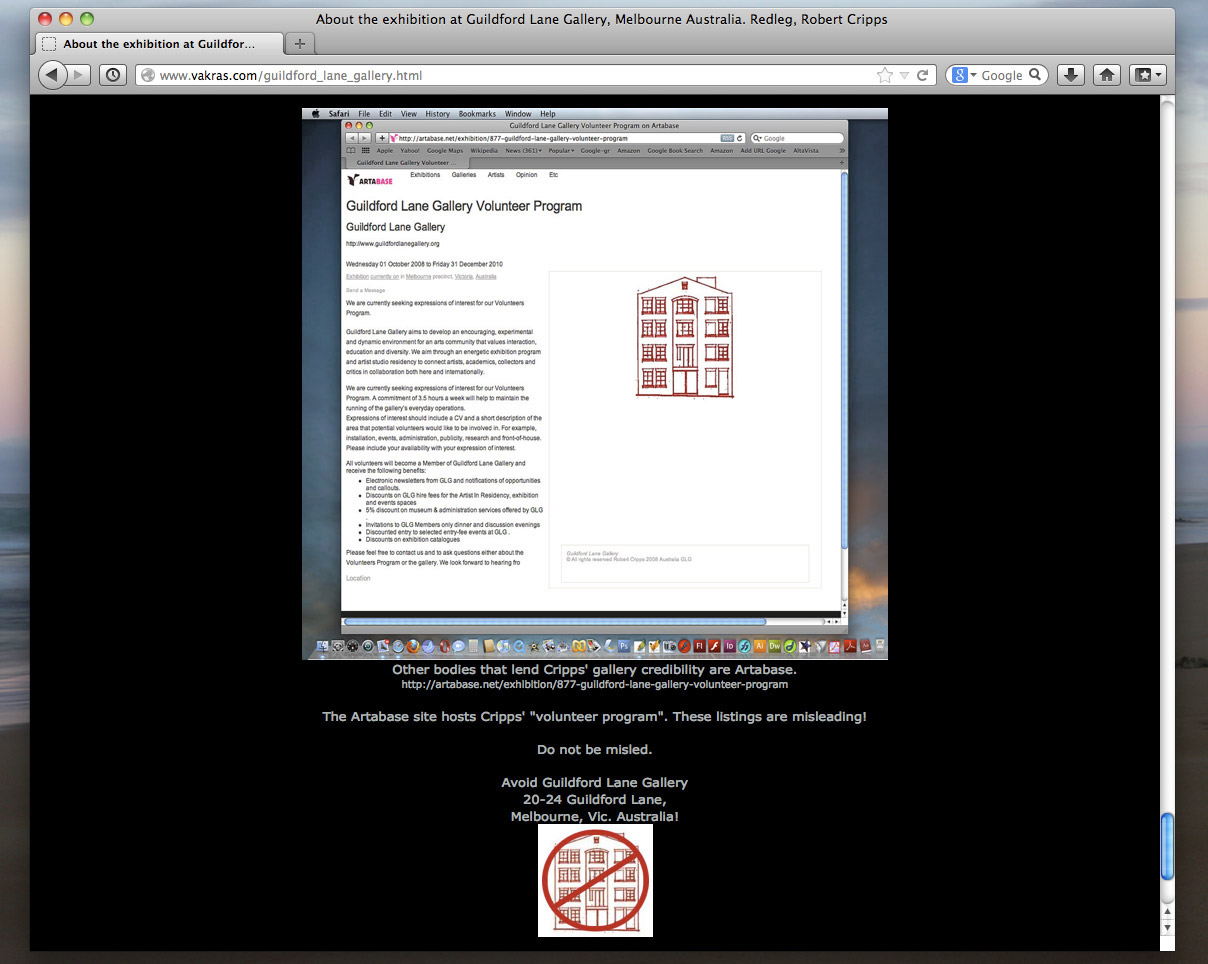 Cripps had no lawful right to call for volunteers for him to use them as an inducement to procure artists, as this is misleading and deceptive and this was at the time, and still is, unlawful.

Cripps called for volunteers to make available to the artists who hired his gallery the services that he promised. Similarly, RMIT which runs a gallery, makes calls for volunteers, and similarly, volunteers for RMIT Gallery are to provide similar functions as were promised by Cripps, below: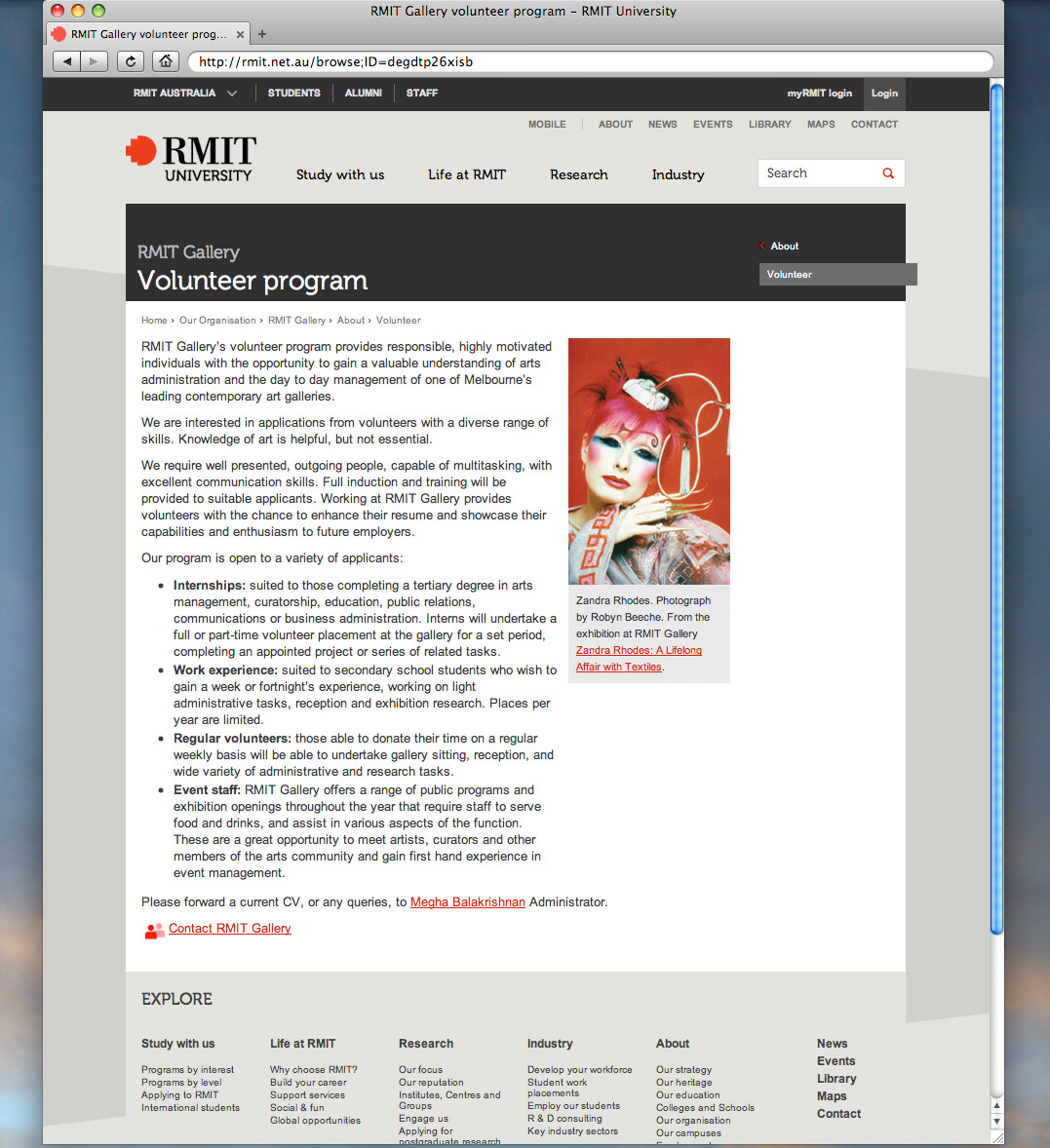 Services undertaken by volunteers for RMIT Gallery include "gallery sitting [and] reception".

Cripps' GLG (email from Yolande Pickett 2/1/2009), pledged that on signing the contract we would be paying for sitters during the course of our exhibition. However, Cripps on the rescission of the contract by him, came to claim that we were entirely responsible for sitting our own show (to therefore transact sales), and imposed conditions upon us to make entry prohibitive - conditions to which we never agreed. Cripps did this AFTER we had paid him in full, and after our works were hanging in his gallery. Under law this is "unconscionable conduct" - in layman's terms, this is bullying.

The definition for unconscionable conduct (bullying) by the ACCC, below: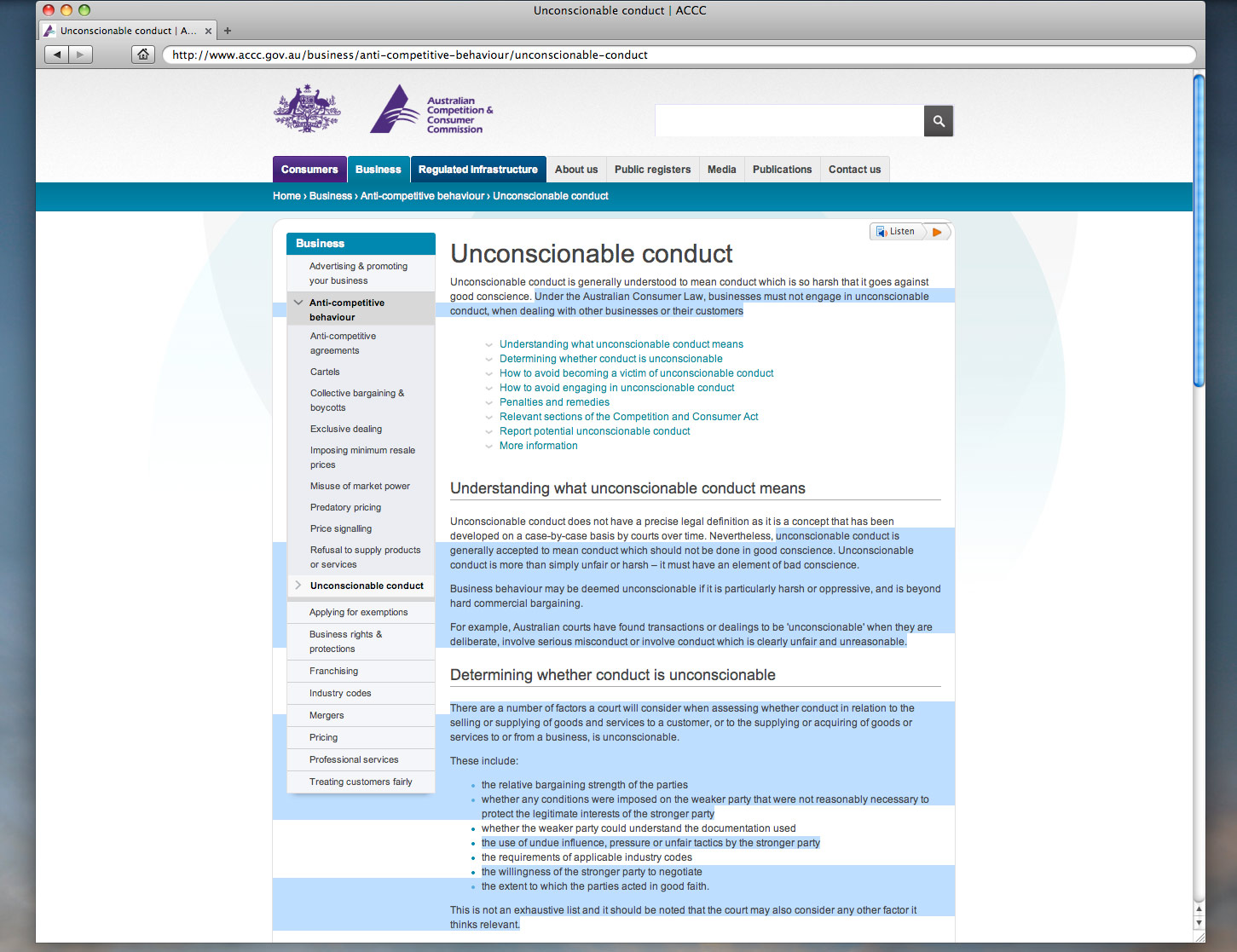 Cripps also demanded we observe additional conditions, or he would not fulfil other obligations, such as pay us the money he took for the sole sale he transacted (which he transacted prior to his unilateral declaration that it was not his gallery's role to transact sales). Cripps' email demanding additional conditions to which we never agreed, below: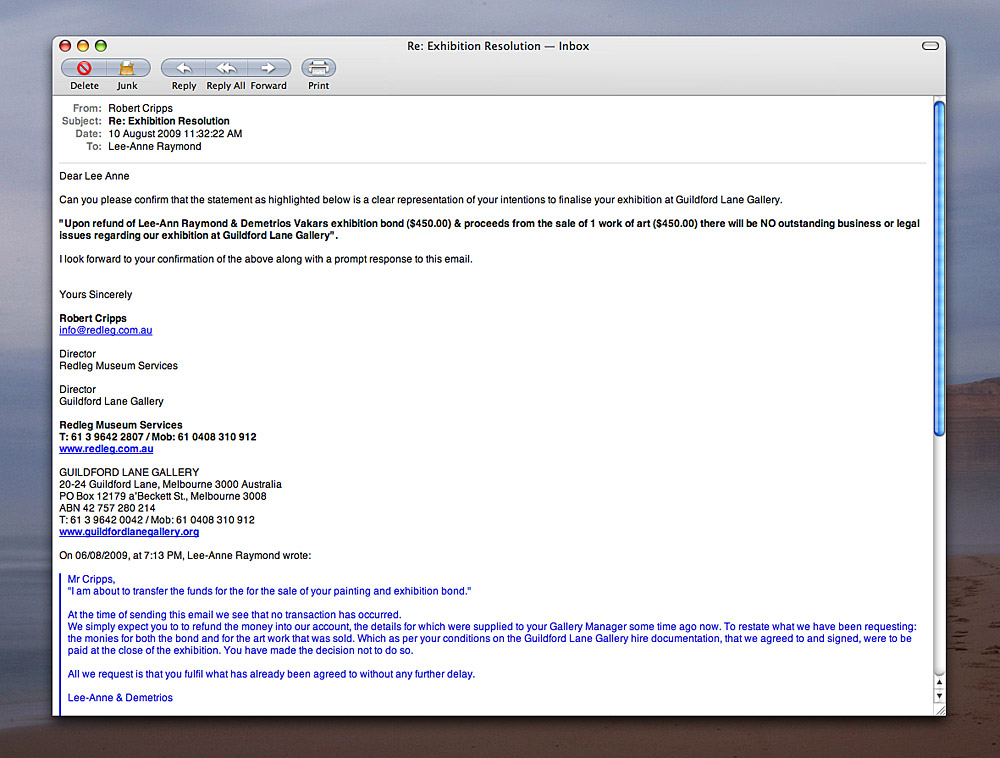 The email above is reproduced on a page that has been submitted by Cripps (his legal counsel) as further evidence of "defamation".

Yet despite knowing that Cripps did in fact impose conditions unilaterally, Cripps' counsel is still suing us knowing it is true. Below, the original claim made by TaoJiang, which Cripps is still pursuing: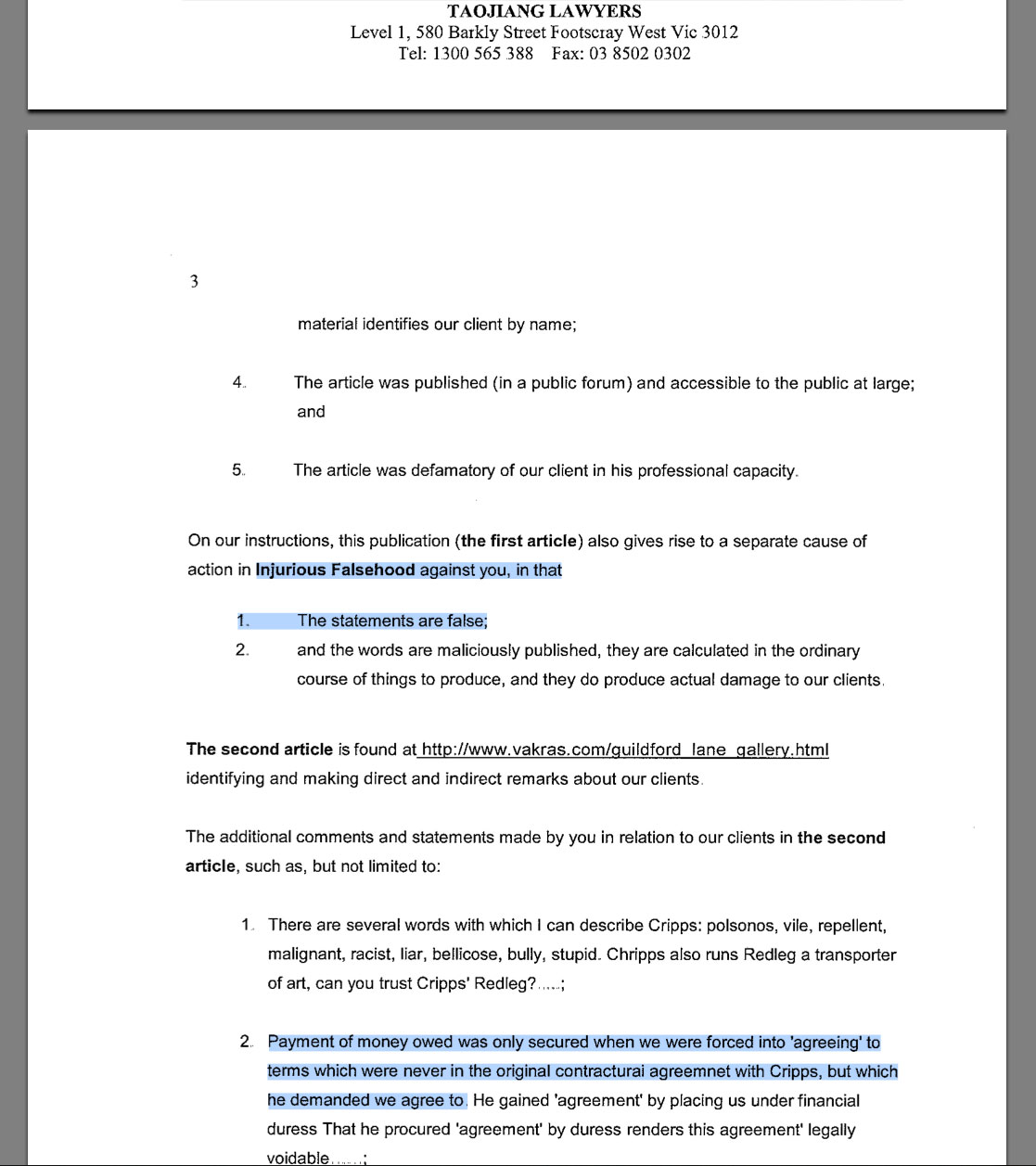 Defamation law in Australia is the law that allows one to disappear evidence. To not be sued, all we had to do was to lie; we had to falsely "admit" that the truth was false! Defamation law in Australia exists to protect liars.

Cripps is using defamation to make his unlawful actions lawful and not suffer penalty for acting unlawfully. A Google search for "Artabase misleading" brings up a "Chilling Effect" for my page (above, "guildford_lane_gallery.html"), see chill notice below: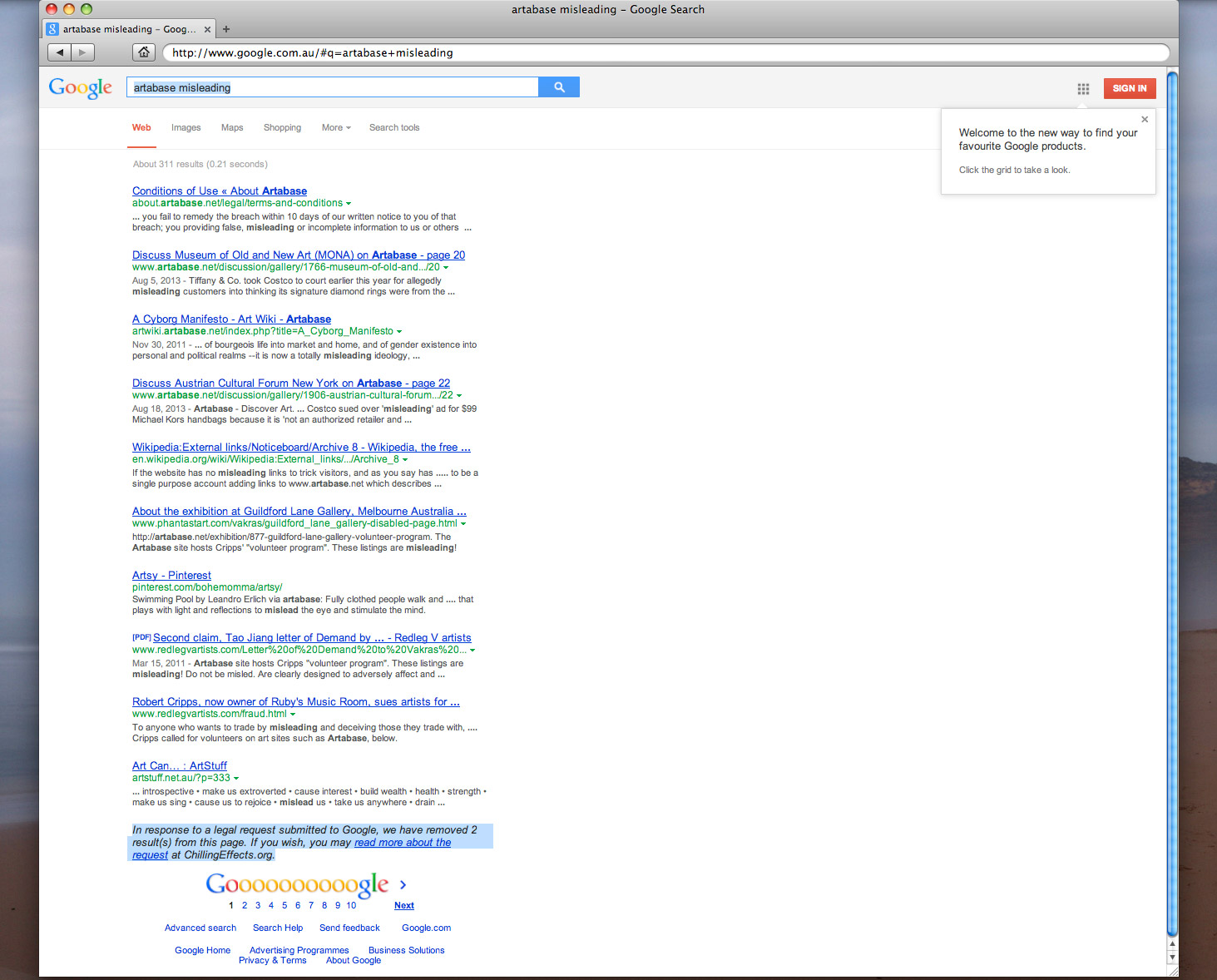 The chill notice made is:
"In response to a legal request submitted to Google, we have removed 2 result(s) from this page. If you wish, you may read more about the request at ChillingEffects.org."

And the "chill", screenshot below, shows that it is due to a "Defamation Complaint: Australia":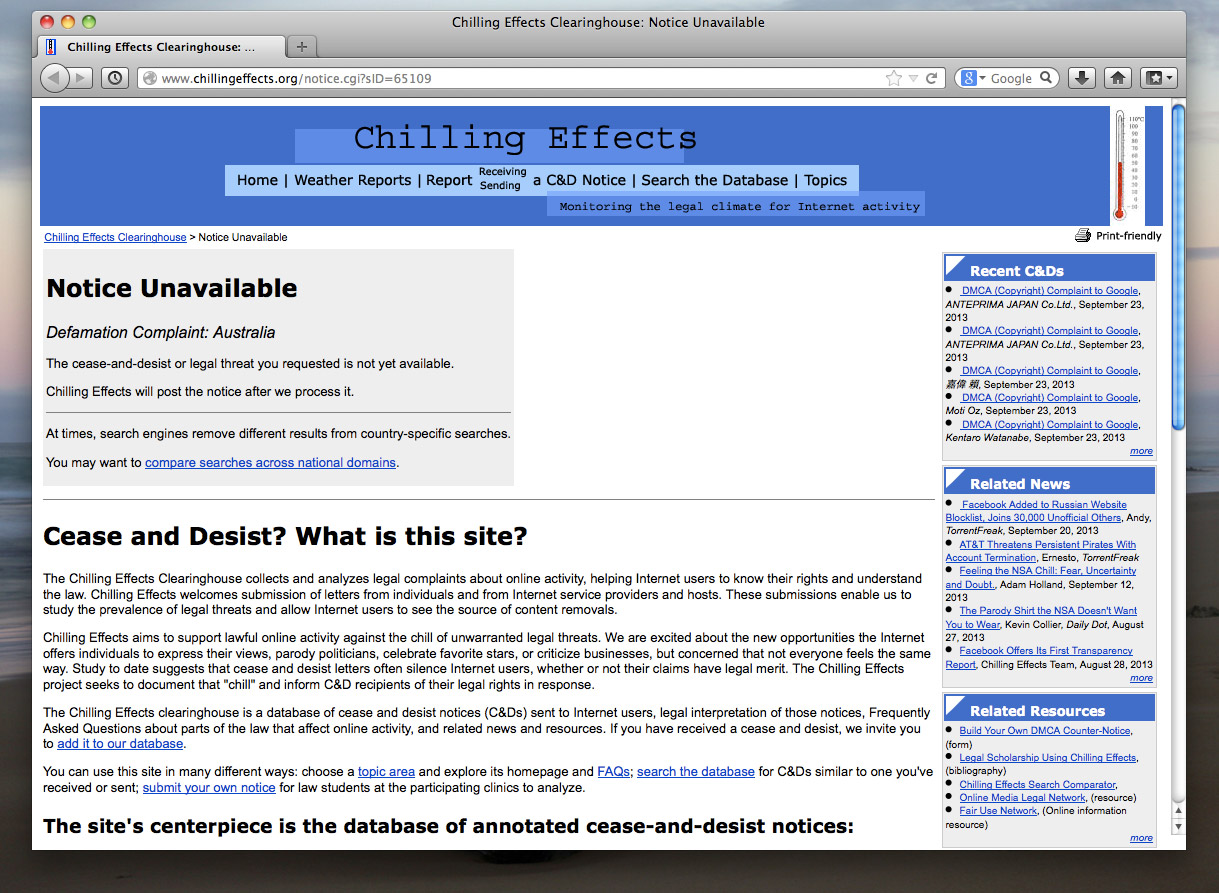 Indeed Cripps' own counsel, TaoJiang & Christopher Dibb know that it is an abuse of process to use one case for the purpose of achieving a collateral purpose. This was the basis of their defence against an objection to Cripps building his Ruby's Music Room, and it was accepted by the court (VCAT).

---
Victorian Civil and Administrative Tribunal

RESPONSIBLE AUTHORITY

Melbourne City Council
RESPONDENT
Redleg Museum Services Pty Ltd
SUBJECT LAND
132 Little Lonsdale Street
MELBOURNE VIC 3000

"Is the application vexatious?
6. ...In Cabot v City of Keilor[1] Justice Gobbo held that proceedings were vexatious if they were initiated with the intention of annoying or embarrassing the party against whom they were brought, or for a collateral purpose (irrespective of the motive for instituting the proceeding)...
12. On the balance of probabilities, I find that the evidence globally indicates that his application for review was principally motivated to maintain an indirect advantage for his existing venue, by protecting it from competition associated with the proposed venue. ... In the absence of cogent planning grounds in support of the application, these features characterise the application as vexatious in that the review was brought for a collateral purpose."
(Note, Cripps won the above VCAT case by way of showing that it was undertaken for a collateral purpose, so his legal counsel should be aware of this.)
---
The question over his volunteers has bothered us considerably ever since we agreed to exhibit at the since-failed gallery run by Cripps/Redleg Museum services.

In my email to "info@redleg" (Cripps) on 26 June 2009, during the period of our exhibition, I refer to his "volunteers", who I still believed must have had some form of accreditation to gain by volunteering at his gallery, below: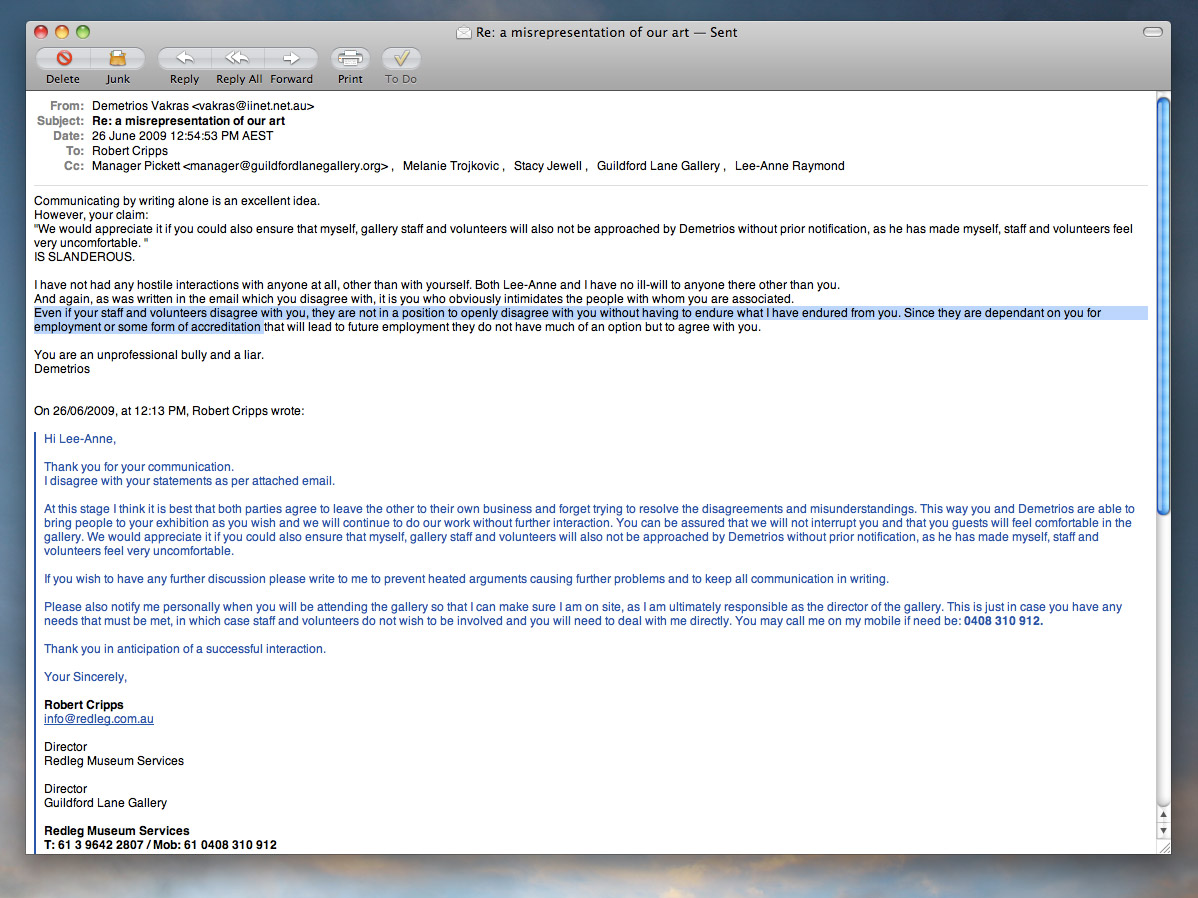 "Even if your staff and volunteers disagree with you, they are not in a position to openly disagree with you without having to endure what I have endured from you. Since they are dependant on you for employment or some form of accreditation"

As the RMIT volunteer page (earlier screenshot) proclaims, "Working for RMIT Gallery provides volunteers with the chance to enhance their resume".

And, after being served a writ by Cripps in which he claims he has made financial losses, the question for us has been how this could possibly reconcile with his being, or his (mis)representing himself as being, a not-for profit org (organsiation), see below: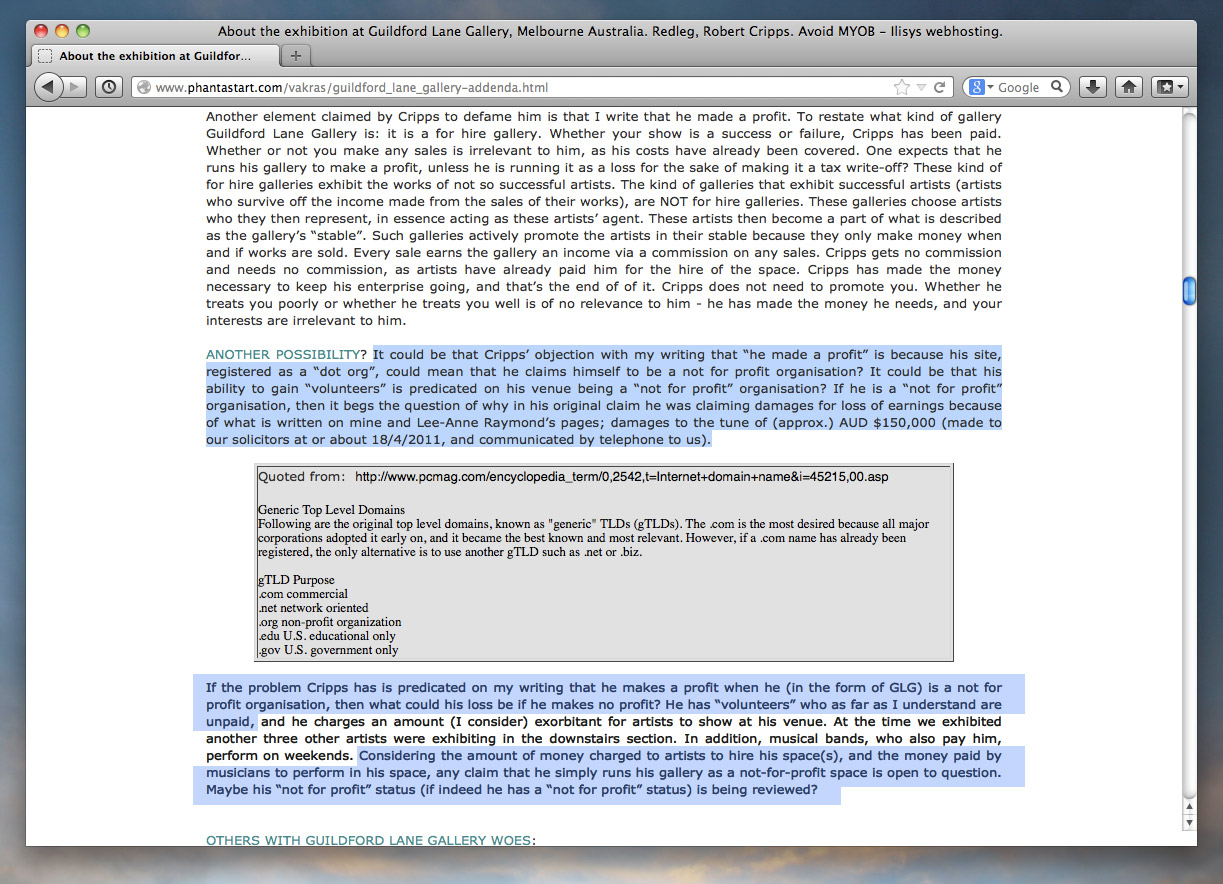 (this page, above, has been submitted as claimed evidence of my defamation of Cripps in the latest affidavit submitted by TaoJiang on 14 August 2013, "Further Supplementary Affidavit of Documents-Cripps")
As I write:
"Maybe his 'not for profit' status (if indeed he has a 'not for profit' status) is being reviewed?"

Robert Cripps is suing us on account of his claiming that we limited his ability to make enough money for his business to survive, despite the fact that all but one of his staff (as far as we have become aware*) were unpaid workers whom he did not pay any wages, did not pay superannuation, etc, and who he "employed" unlawfully (Robert Cripps - Misleading and Deceptive Conduct).
How could Cripps ever claim to be not-for-profit which would allow him to employ volunteers, but then conveniently be allowed to sue because he did not make a profit?

*As far as we are aware, only "the Manager", Yolande Picktett, was paid staff - though we could be wrong.

---
In the meantime Cripps continues to unlawfully call for volunteers for his current for-profit venture, RMR, as this recent Facebook screenshot of an event held at RMR on 19 September 2013, shows, below: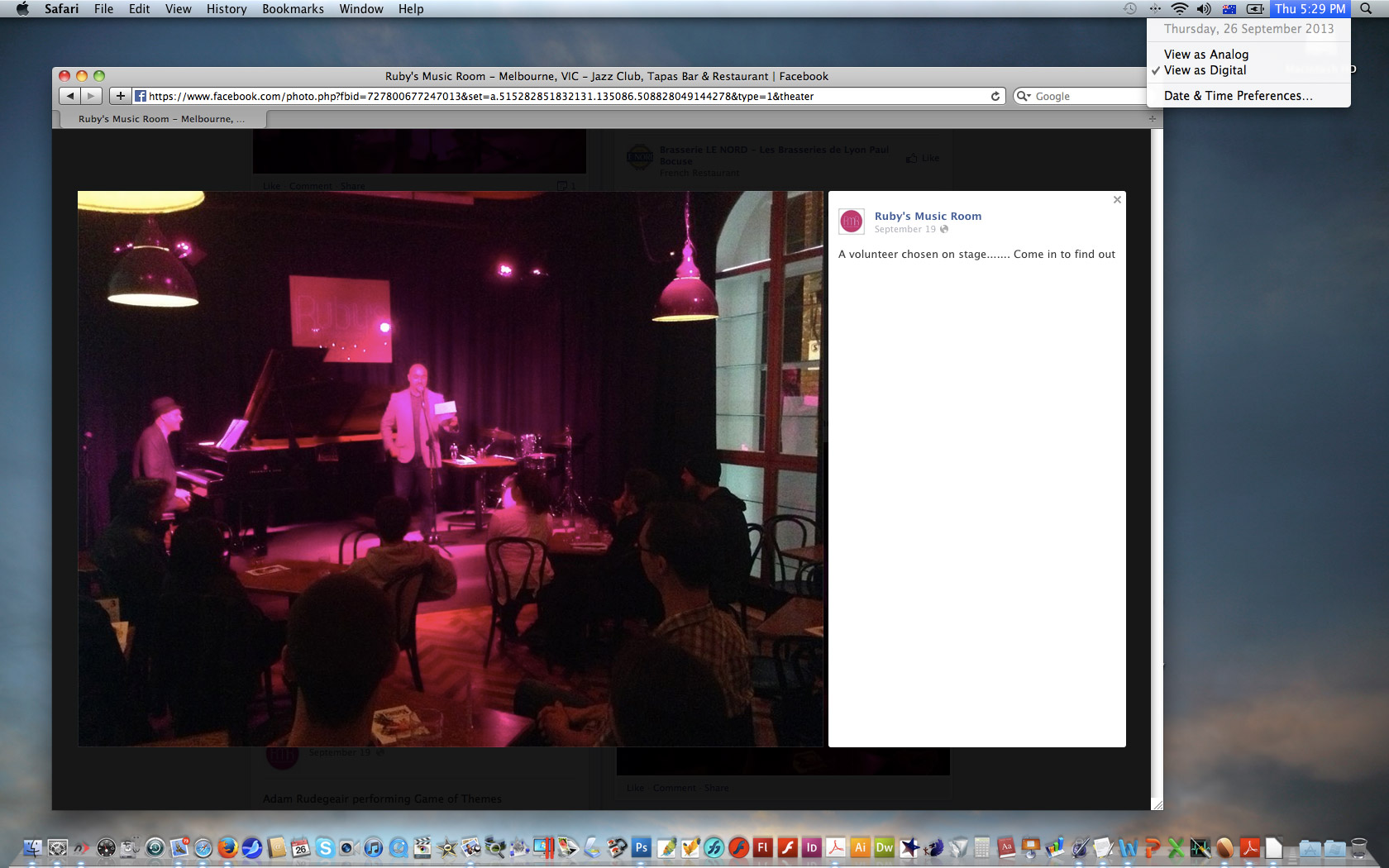 We have no real idea of what Cripps' claim could really be for, or what he believes he is suing us for. Cripps' claims are dressed to suit the expectations of the audience before whom he makes his presentation. Marketing himself as GLG, Cripps (mis)represented himself as striving for the benefit of the arts community and had volunteers which aided in this misrepresentation of his venture. Now, however, it suits him to claim that GLG was run entirely for profit (which is an admission that he never had a right to call for volunteers) so that he can sue us for his entire losses because his business was for-profit, despite his not having to pay for wages (except, as far as we know, his manager, Yolande Pickett).

(Similarly, Cripps called our art "racist" when it suited him, as he believed this allowed for him to rescind the contract; however, he has subsequently denied calling our art racist, as that would make him liable in the current suit against us).

As such his intentions remain opaque to us.

Just before the posting of the page Robert Cripps - Misleading and Deceptive Conduct, Cripps pulled (or had someone pull for him) his new RMR website. The last entries that were made were for events held on 7 September 2013, which incidentally was the date of the screenshot I took of his call for volunteers, below: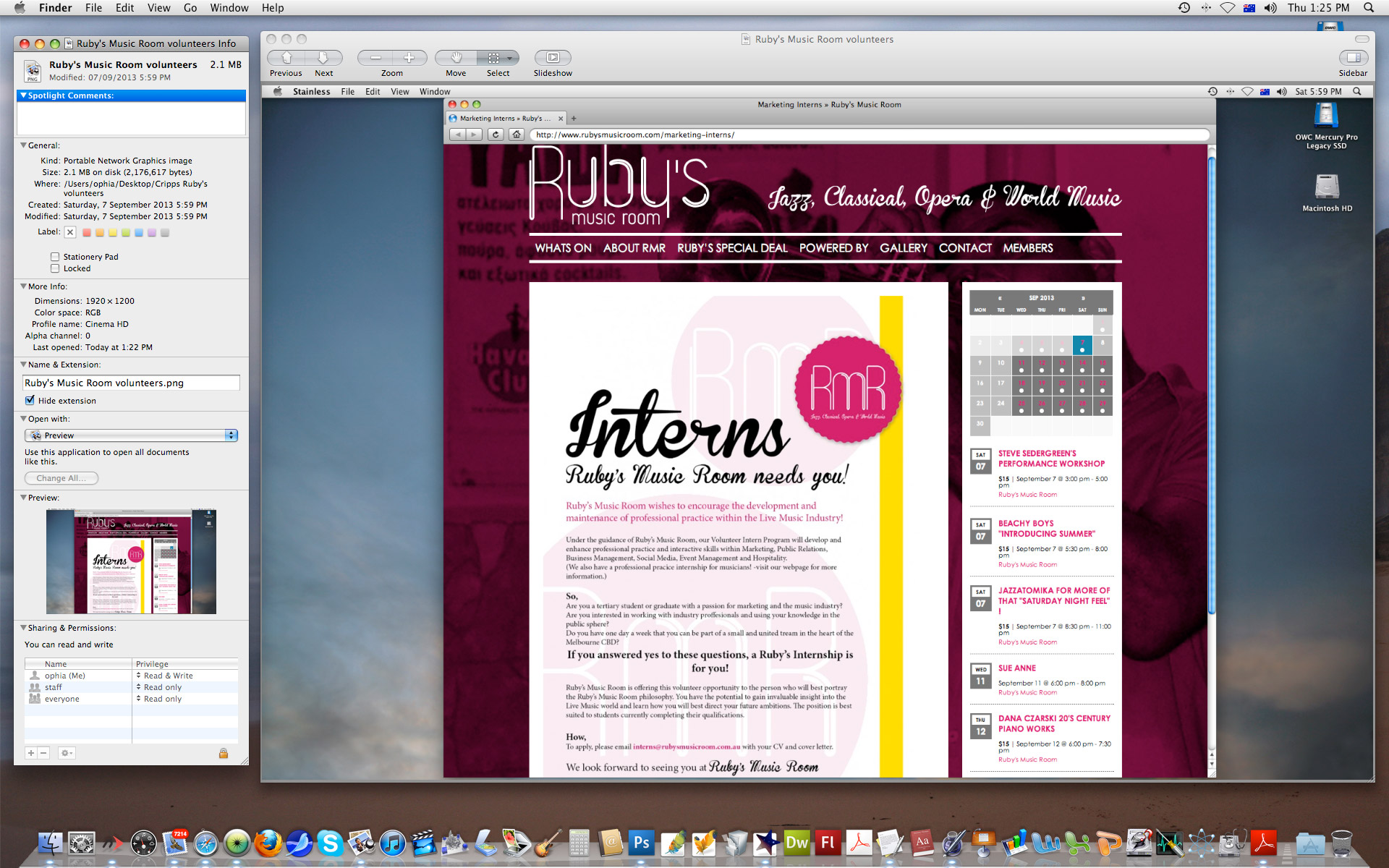 It could be that Cripps cancelled events to accommodate the court-case which had been slated to begin on 9 September?

His RMR website, has, since its contents were removed, made several announcements, the last of which we take as a threat to us.

1) On 9 September, Cripps' RMR site was gone, below: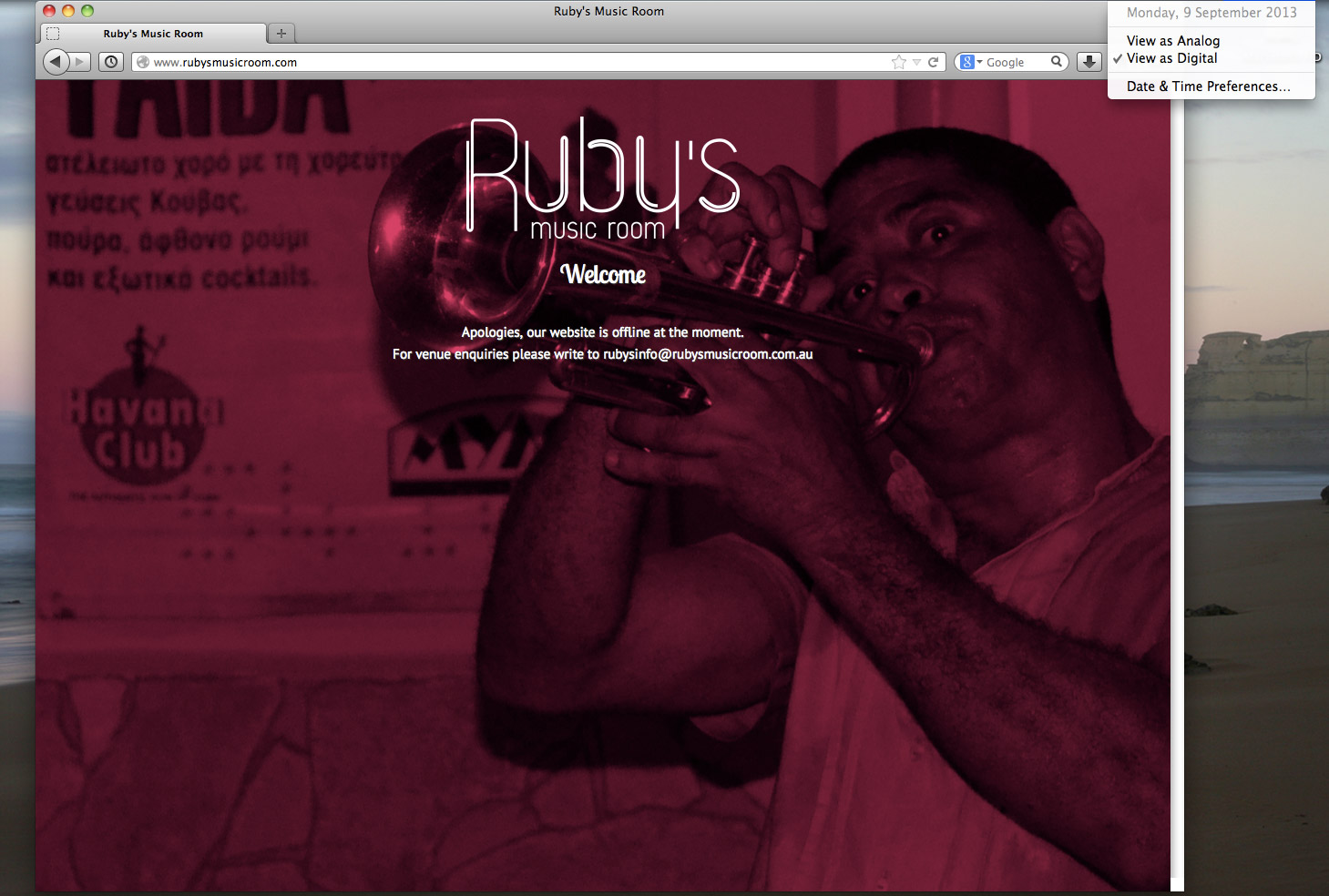 2) On 12 September the text for Cripps' RMR was expanded, below: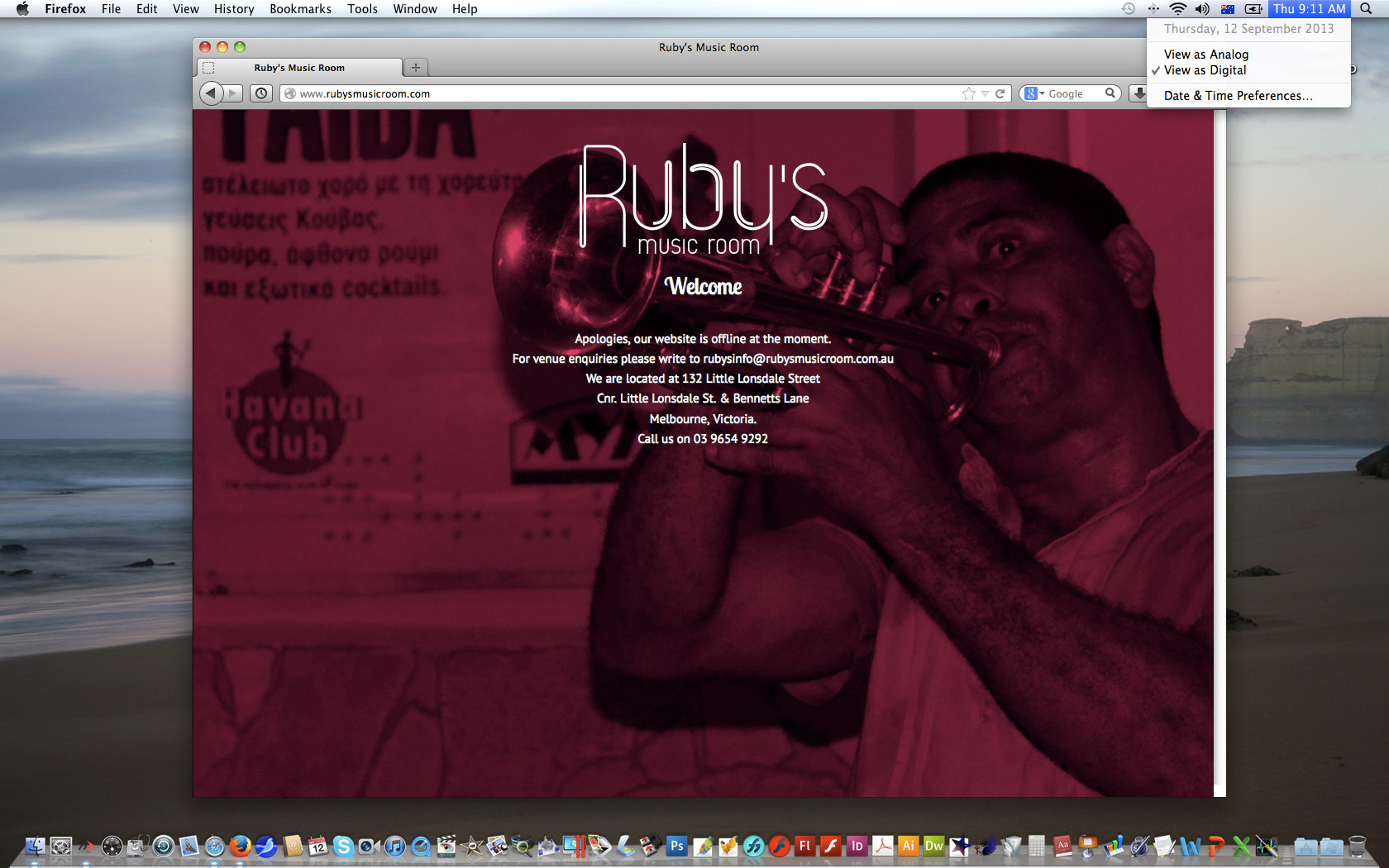 3) On or before 18 September 2013 Cripps' RMR is modified again. Apparently his dead-dog is now "off the leash", below: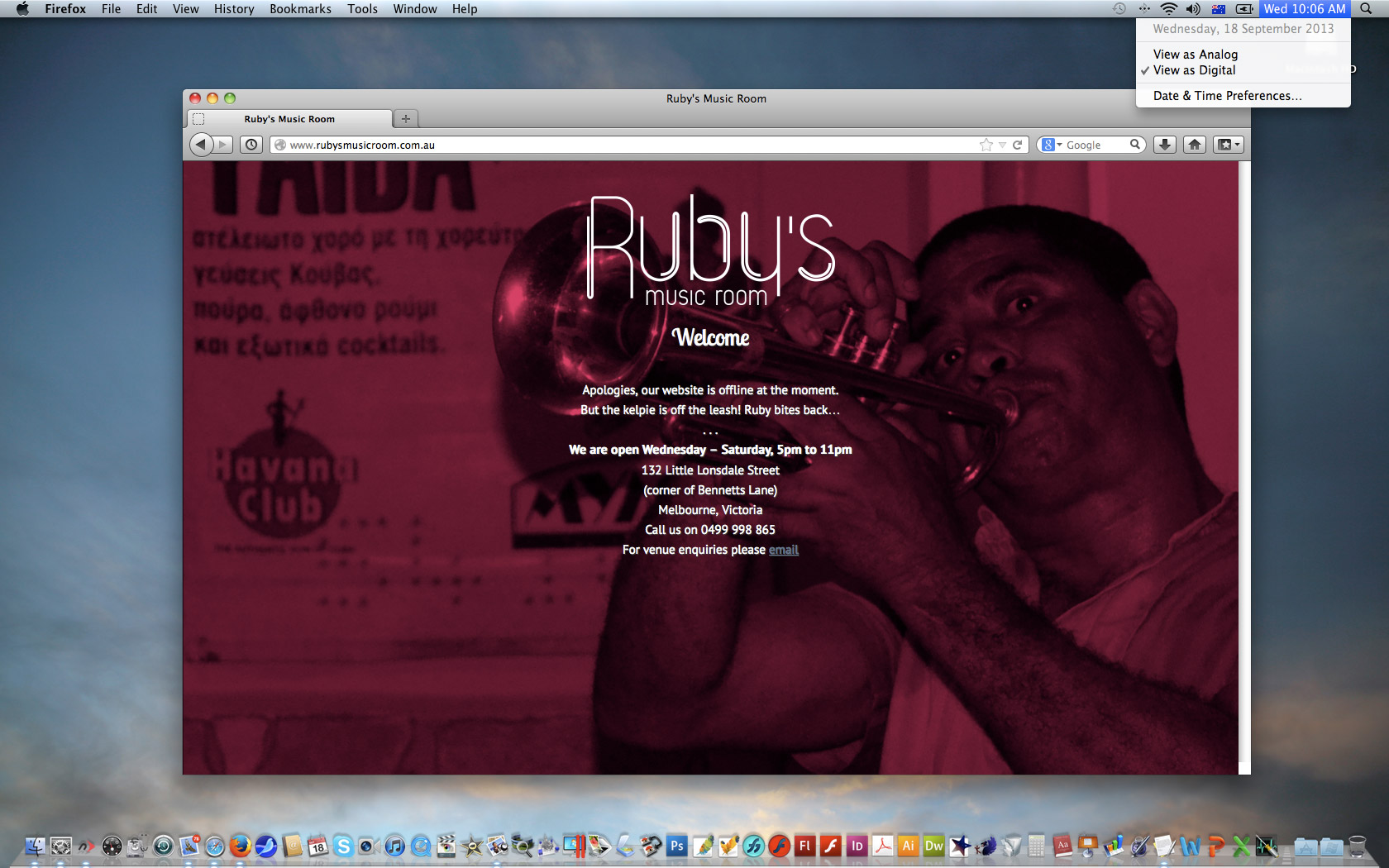 We are uncertain as to what the threat might might mean, or what he believes it to mean, but are concerned that whatever it is, it will likely be consistent with the vexatious claim he is already making against us. We are not sure whether he removed his website to starve us of information of his success at RMR? or whether he might claim something more.

Even though his official RMR site was pulled, he continued to make postings on Twitter (below), and continued to make postings on Facebook.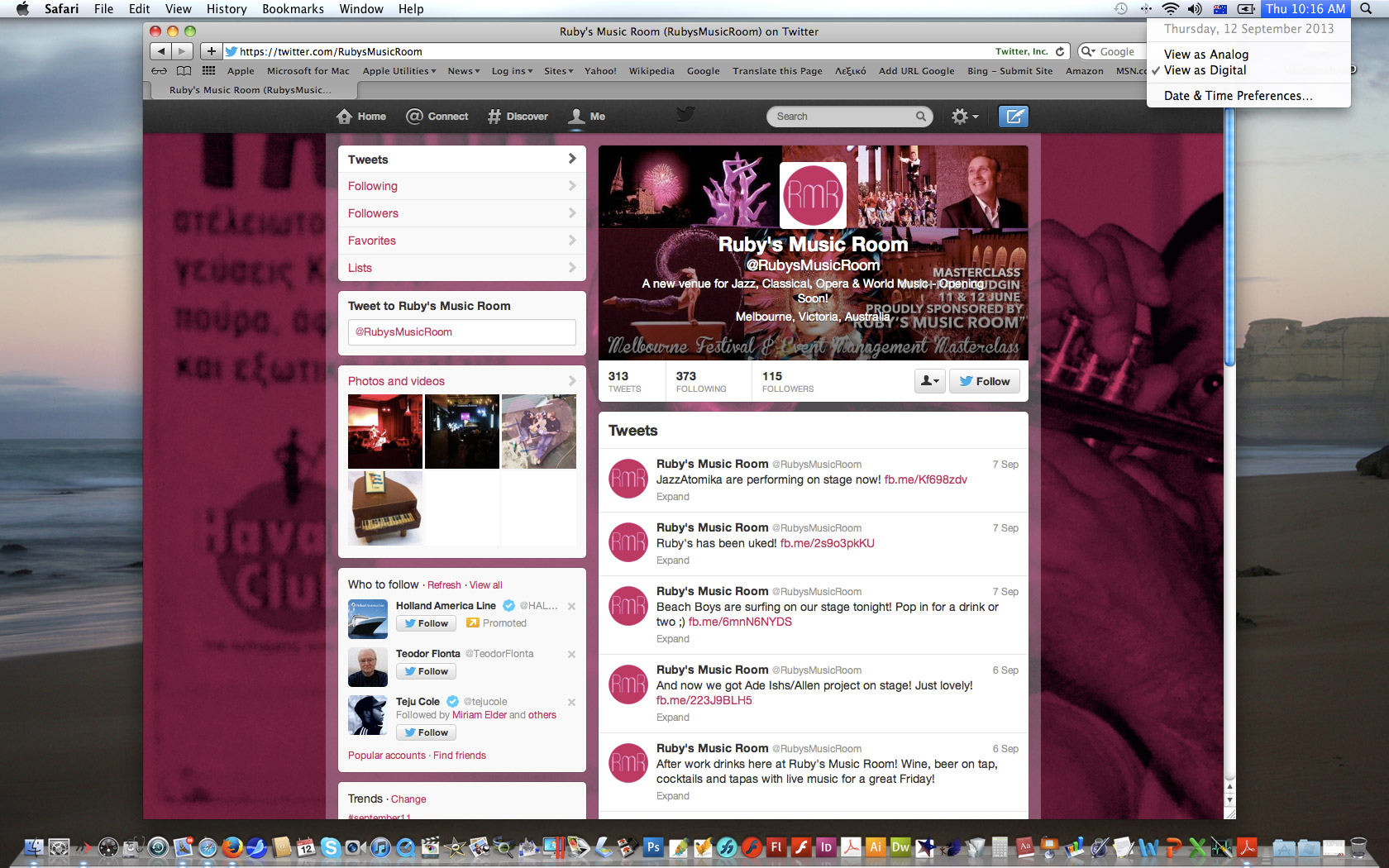 These postings have been printed-to-pdf:

RMR Twitter postings printed to pdf: Rubys_Music_Room_on_Twitter.pdf

RMR website cached by Google, prior to the site being pulled, printed to pdf: RMR_Google-cache.pdf

It is interesting to note that "the regulars" who made appearances at GLG now make (made) appearances at RMR:
- Ade Ishs,
- Dana Czarski,
- Steve Sedergreen,
- Ali (Alison) Rae Jones (La Prima Opera).

It should additionally be noted that like GLG, Cripps is claiming that RMR has been a roaring success, refer two screenshots from Facebook entries below: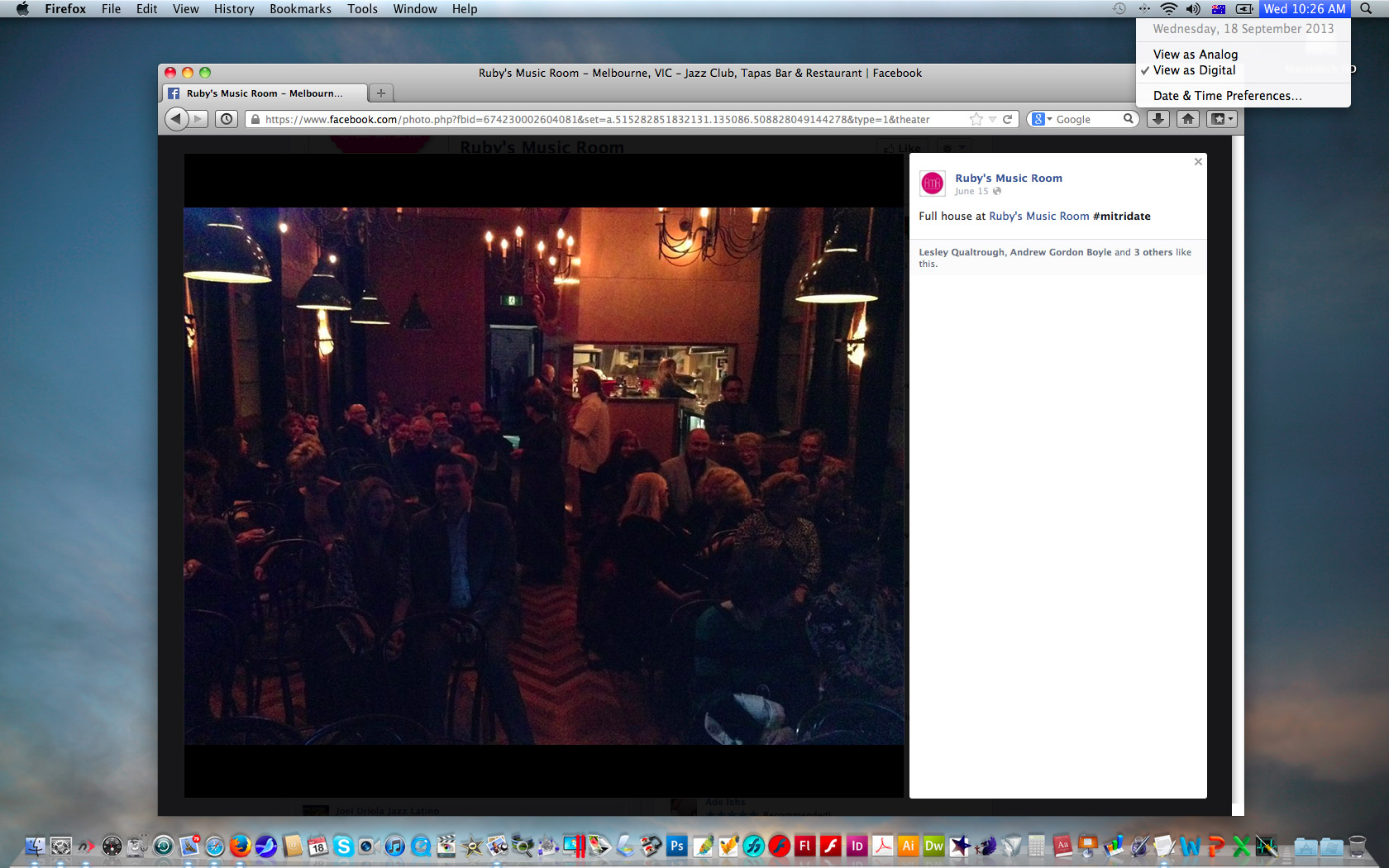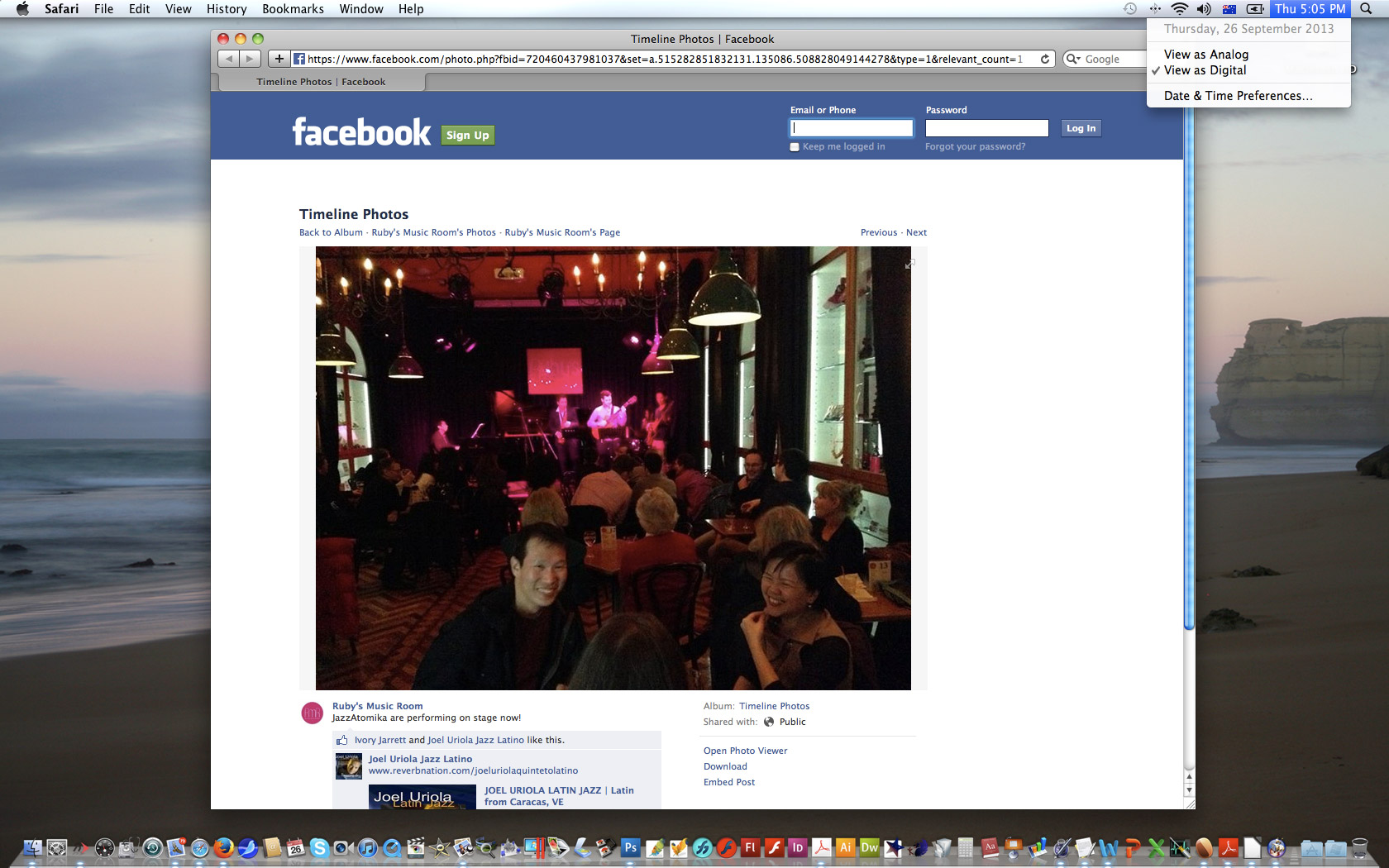 ---
The last RMR entry made on Facebook was on 20 September 2013. Since then it appears that no further entries have been made (at least at the time of my writing this). I do not yet know the meaning or intention for this hiatus.

Below, a screenshot showing the final entry made on 7 September 2013 (very bottom centre/right-side), which shows the hiatus until 18 September 2013.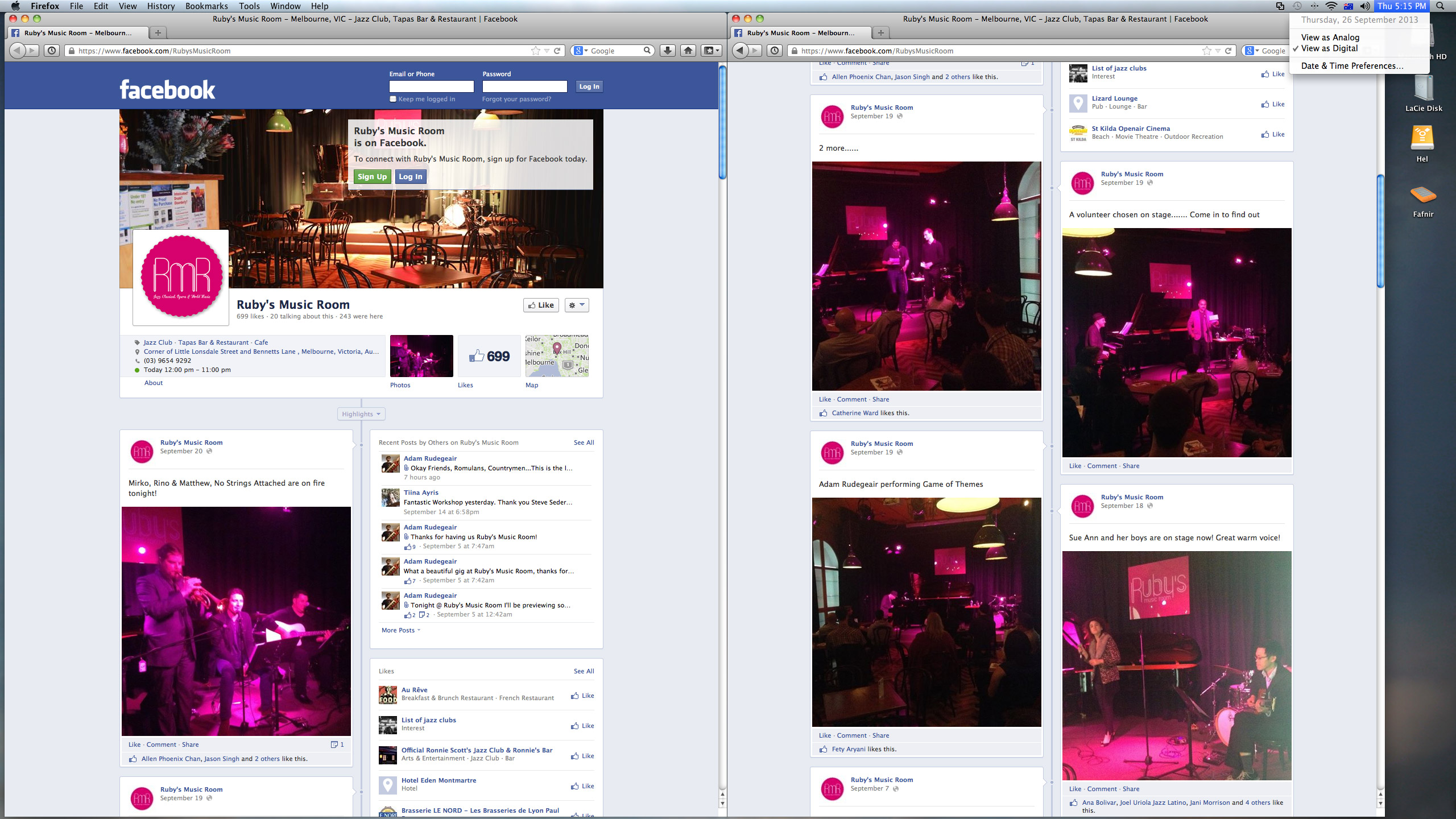 Cripps should not knowingly be suing us over what he knows to be true, but he is.

Cripps is suing us for defamation. Under law, for Cripps to succeed, it has to be shown that what is written is false. He should not knowingly be suing us over what he knows to be true.

1) Cripps knows he put up disclaimers of liability - and that he did so because he could claim he had a pretext for doing so by claiming that we had breached his contract, and that this, he felt, allowed him to rescind the contract - and is suing us because his posting of disclaimers makes him look bad - that is, he is suing for no cogent reason, in that he knows that what is written is true, and simply wants the information suppressed;

2) As the disclaimers concern liability regarding the content of the exhibition, and his stated claim to the court has been that his liability would have been mitigated had what was written been written in a manner simple enough to allow Cripps to understand it is perverse; was his exposure to liability due to a fear of "mental damage" occurring to any prospective reader due to the claimed complexity of what was written?

3) Criticising an idea held by an individual cannot be a sufficient cause to bring a defamation action against anyone. This was a precedent set in 2006. Cripps expressed sentiments that historically had been previously expressed by Hitler, and expressed support for a cause that can be shown historically to be a Nazi cause (al Husseini was a Nazi). There is, or should be no involvement of the court in adjudicating on matters of history, unless the court's intention is to prohibit the imparting and criticism of ideas. And Cripps expressed these ideas for the purpose of calling our art "racist", which he felt would enable him to proceed to rescind the contract, and for which he posted his disclaimers. The court is the wrong forum for any decision regarding historical accounts.

Cripps' entire legal and costly campaign against us is vexatious and malicious.

Cripps should not be suing for the purpose of allowing himself to continue to mislead and deceive, but he is.

Cripps marketed his gallery as promoting culture, an "intellectual dialogue between the artist, curator and the public", see below: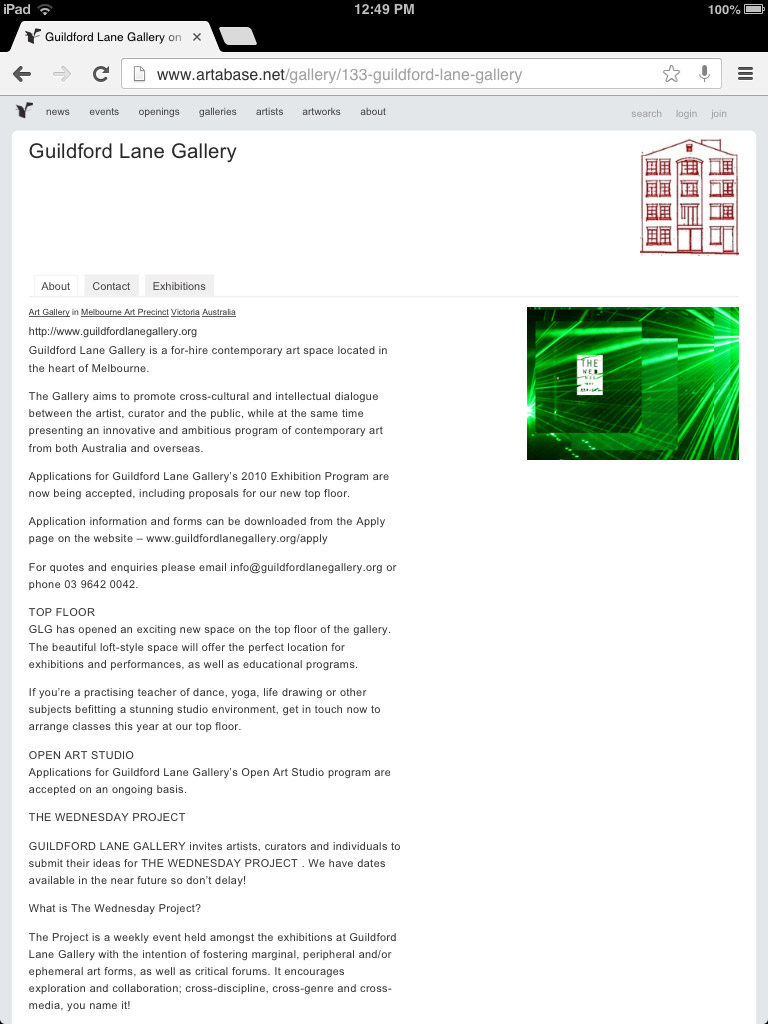 However, Cripps posted disclaimers of liability on account of the content of the exhibition throughout our exhibition space. On suing us, his claim was altered and became one about the content, being too complex which made a disclaimer necessary! (TaoJiang Points of Defence) Thus his disclaimer intended to mitigate his liability for what? Mental injury?

Cripps' GLG claimed to have been all about exhibitions regarding the "intellectual dialogue between the artist, curator and the public", but just without the intellectual part, which is, frankly, quite stupid.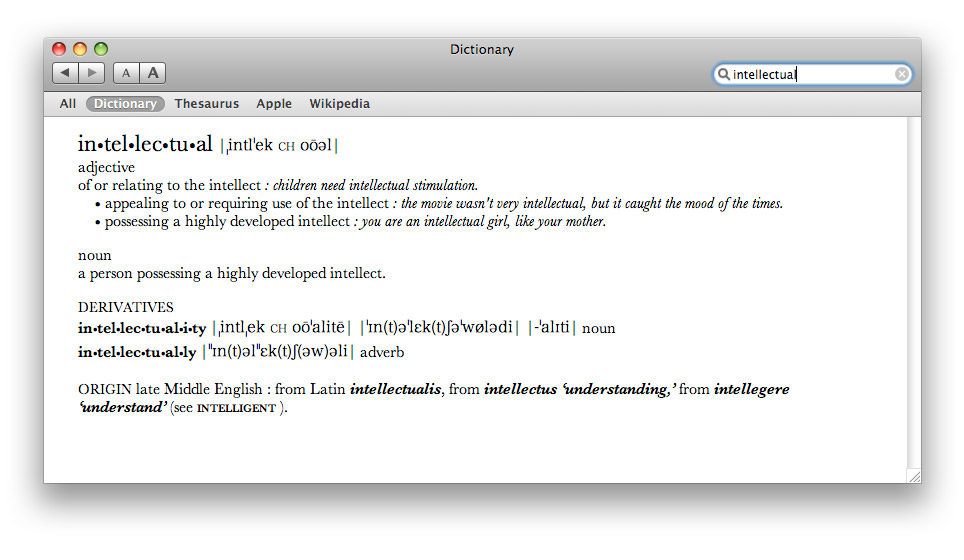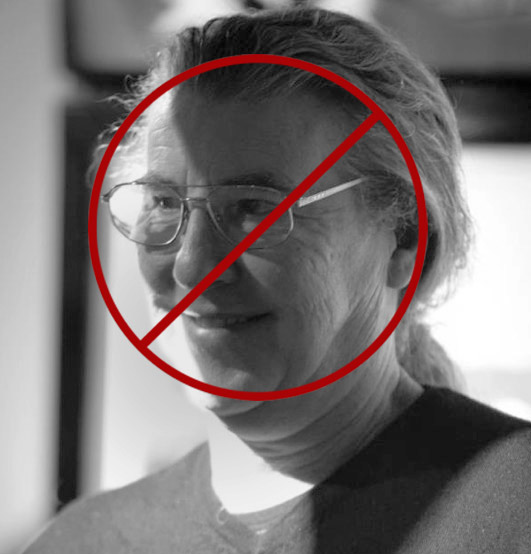 Robert Cripps, above, ran a failed-gallery that he promoted as fostering the "intellectual", but posted disclaimers when he, as he now claims, found the "intellectual" to be beyond his grasp.

Author: Demetrios Vakras 28 September 2013
We are petitioning the Australian government to amend the Defamation Act of 2005 to make Australian law consistent with its international obligations.

Support our petition here:http://www.change.org/en-AU/petitions/the-hon-mark-dreyfus-qc-mp-amend-the-australian-defamation-act-2005